Grimshaw will create The Sustainability Pavilion for the 2020 World Expo held in Dubai, UAE.
The pavilion aims to show how architecture can help create strategies for sustainable future living. The pavilion is one of three at the expo. It's a chance to send an ambitious message about the natural world, ecology and technology to a global audience.
Drawing inspiration from natural processes like photosynthesis, the form of the pavilion is in service to its function: it captures energy from sunlight and fresh water from humid air.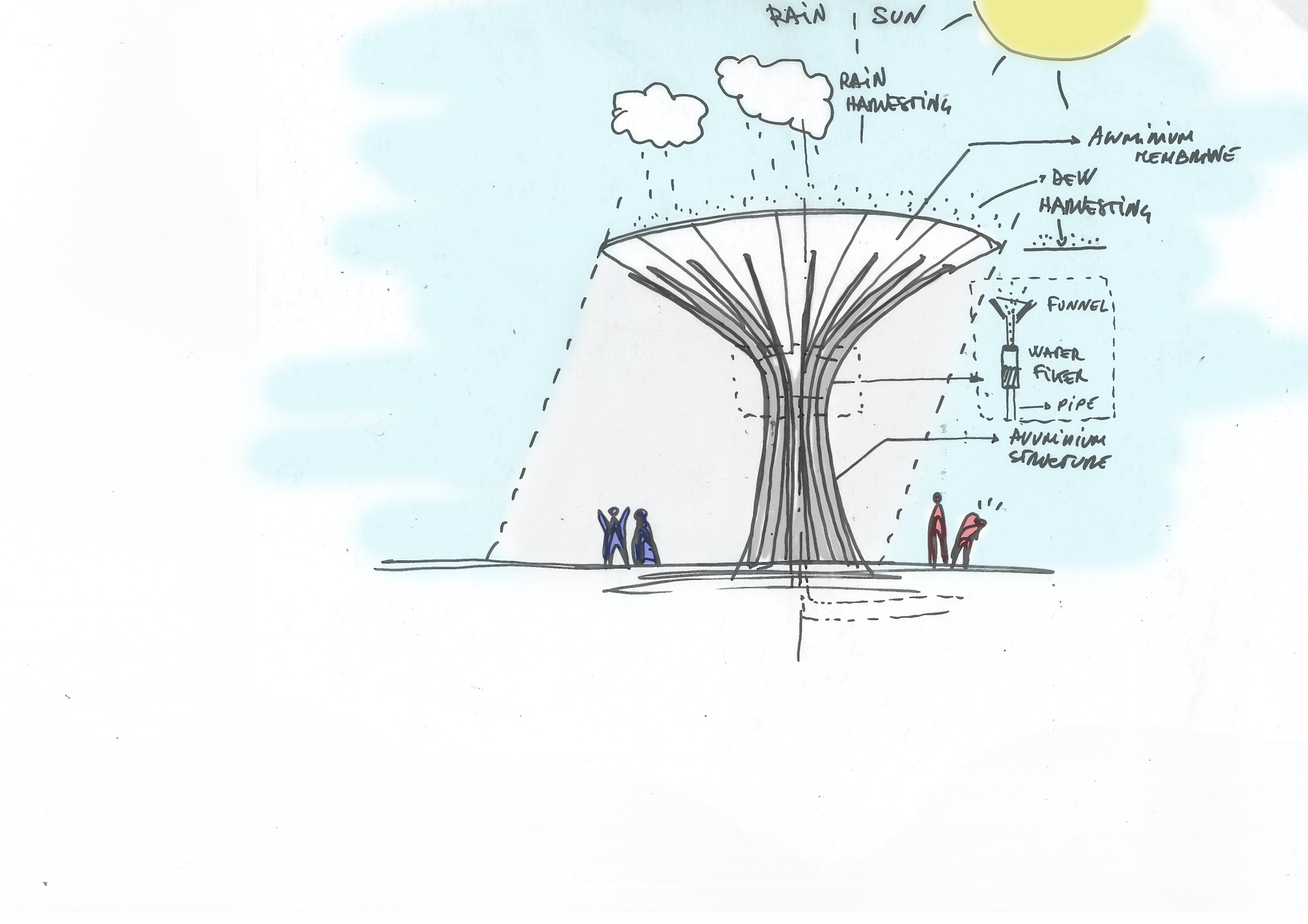 The pavilion is sited in the demonstration gardens, amongst winding pathways and shaded enclaves. These gardens surrounding the pavilion design are an important part of the visitor experience: they set the stage for the exhibition and create gathering areas that will manage and spread out crowds while providing retail, food and beverage opportunities.