How to Make a Marmalade Sky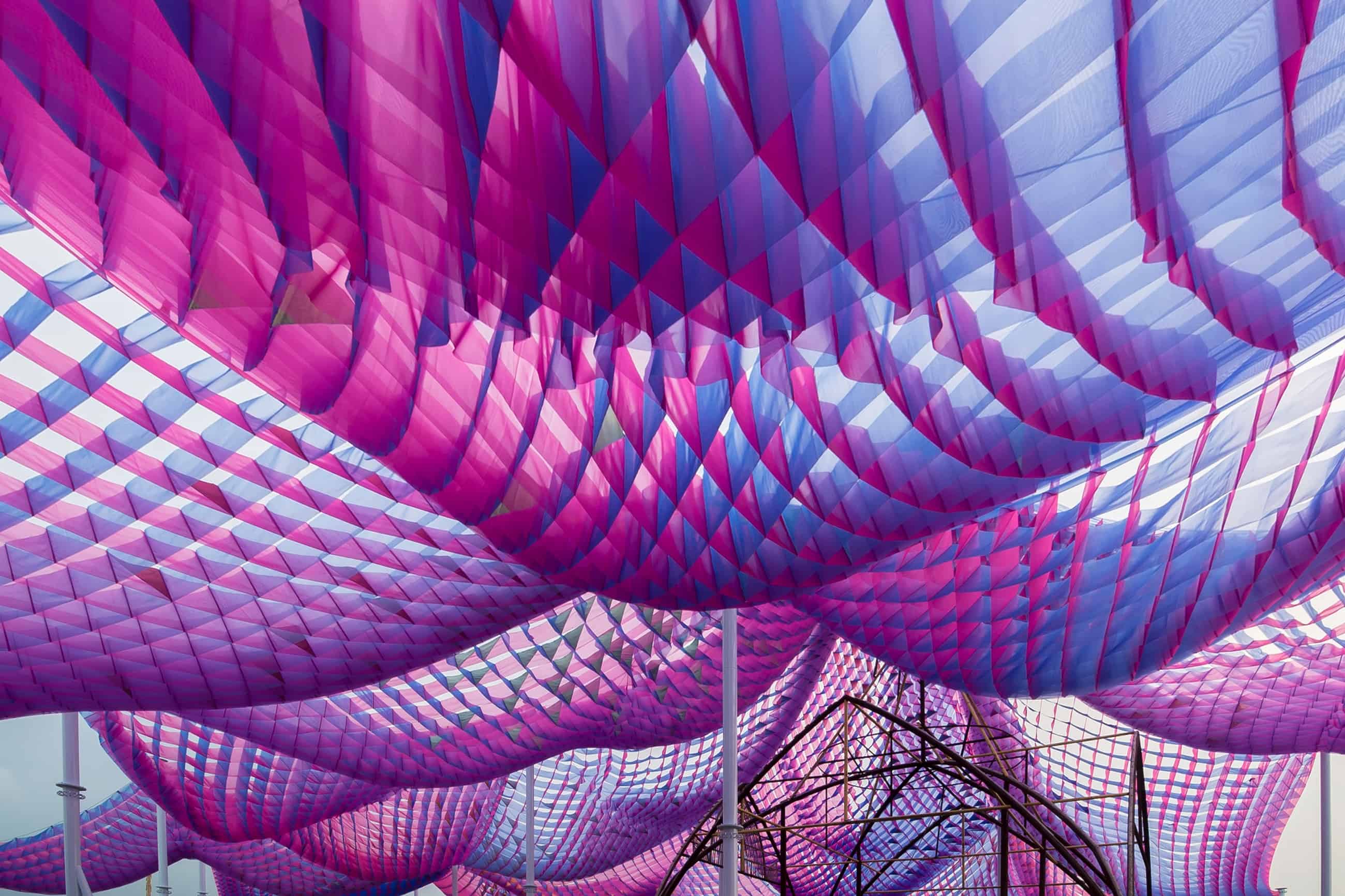 Bangkok-based practice all(zone) had me at 'marmalade sky'. It's the name given to a purple waffle canopy commissioned by a music festival called Wonderfruit, which encourages solutions for sustainable living. Made from offcut silky fabric from Jim Thompson, the structure is portable, easily stored and reusable.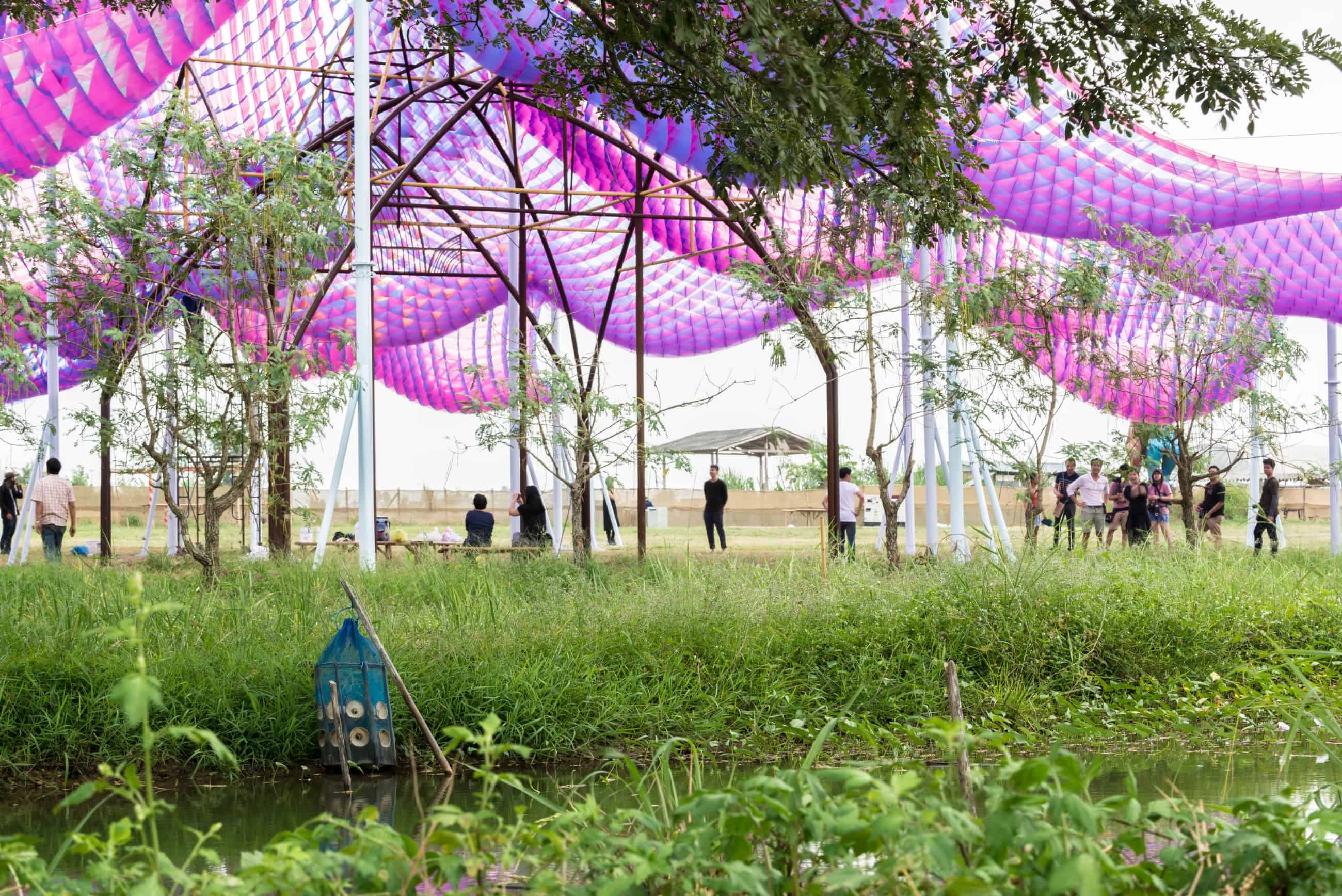 'We had to make a space that gets shade, but when it's extremely sunny and the sky is so beautiful, you to be able to see it' says co-founder and Design Director Rachaporn Choochuey. 'Those were the two key issues that we were trying to solve.'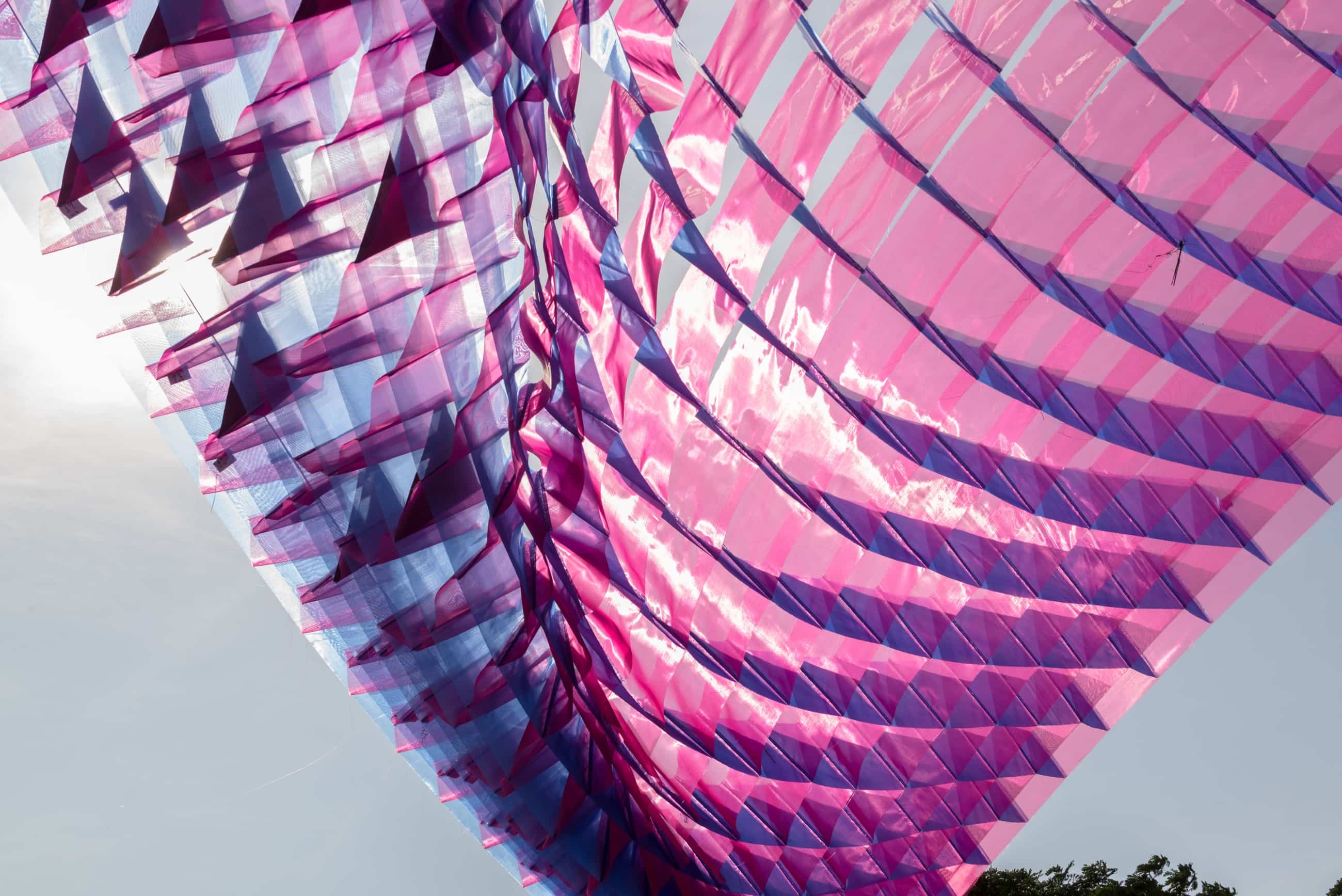 The studio's strategy of colourful meshed fabric similarly informed their pavilion design for another sunny spot, MPavilion 2022. 'Melbourne's climate condition is different than Bangkok, though, because in 20 minutes you could have four different seasons – it's raining, suddenly cold, and then it's sunny again' Choochuey says. 'The pavilion has to actually handle all these conditions. So, we ended up making the roof not only one layer, but three.'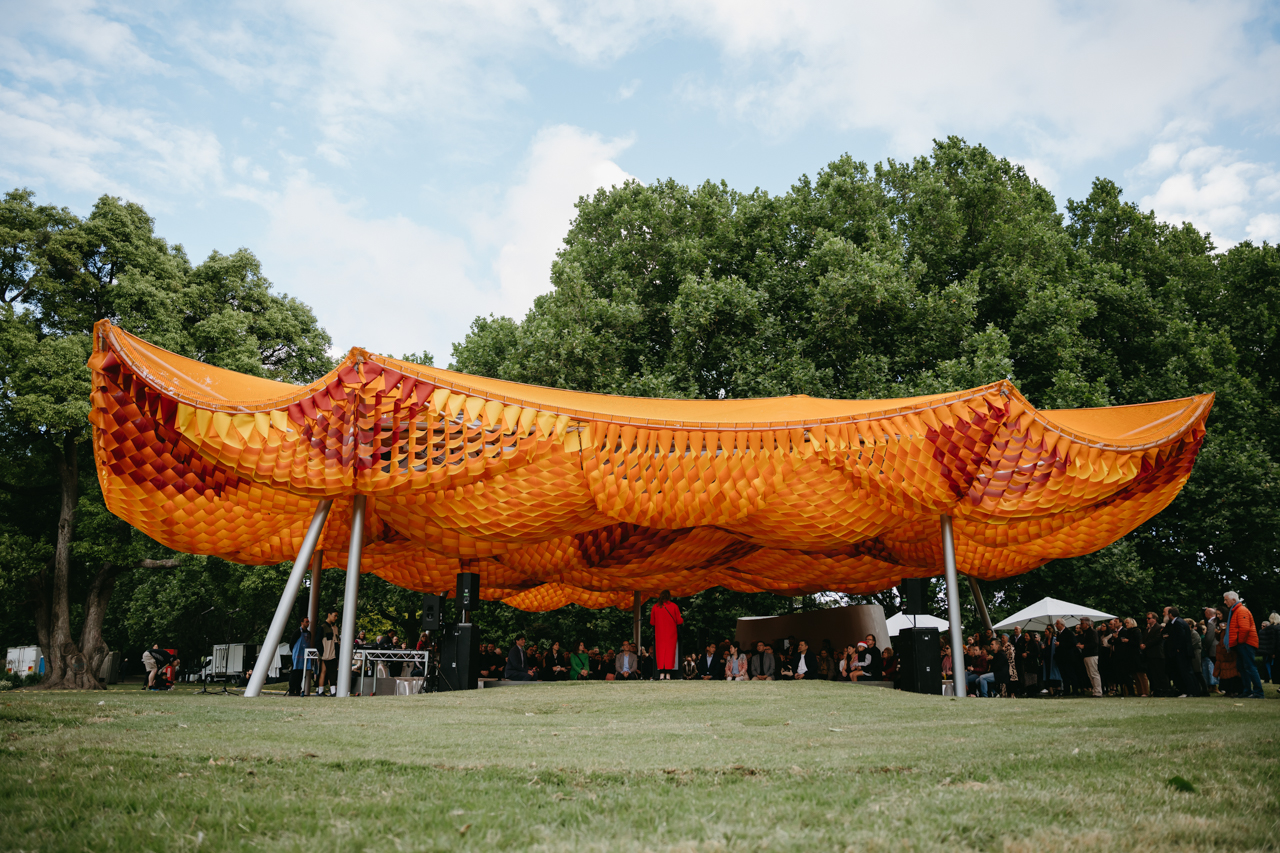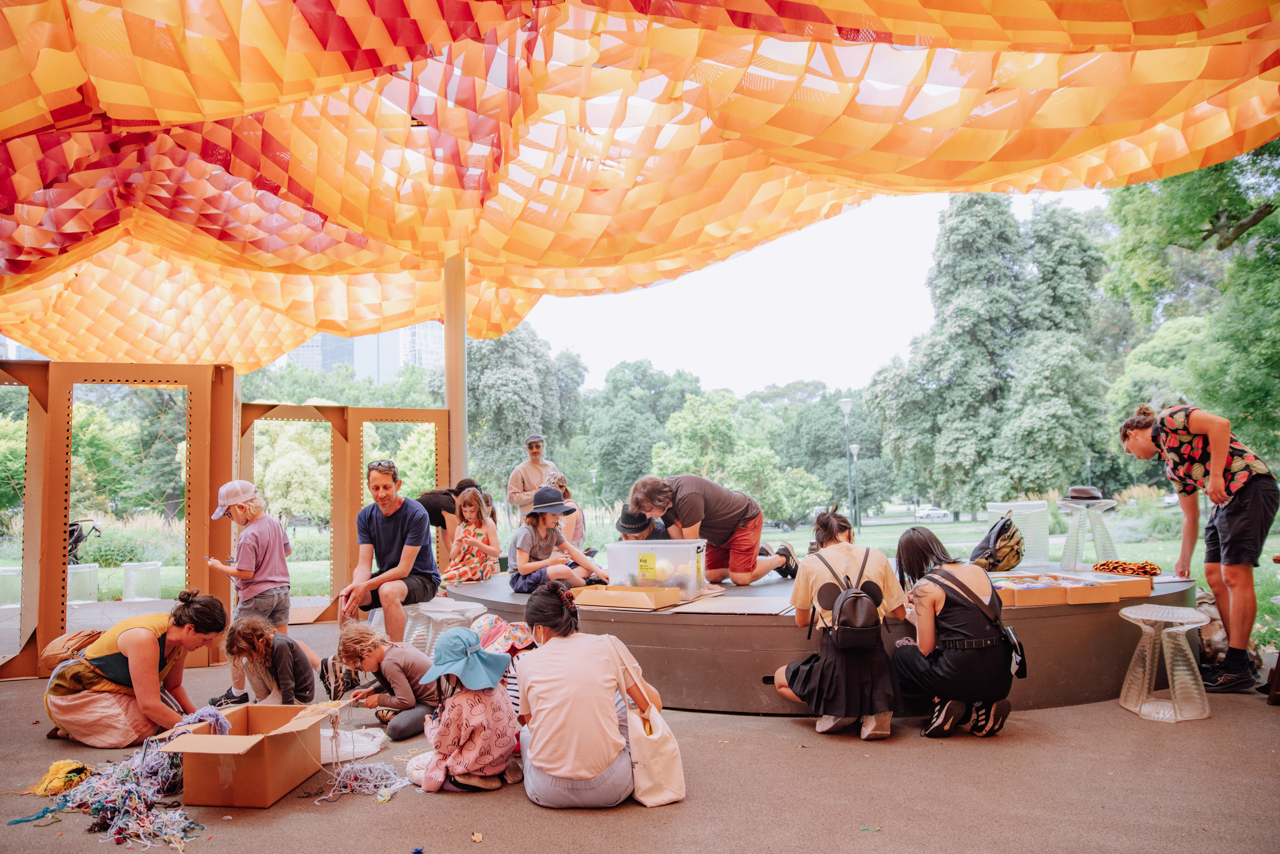 Light filtered through a middle layer of transparent membrane which protects against rain. To withstand wind, they developed a tensile structure by making lots of models and testing them extensively in their studio. For the see-through structure of the roof, they drew inspiration from fan unlikely source: fishing nets.
Then again, Bangkok is a city full of people coming up with creative solutions in a constantly shifting context. 'Bangkok is extremely complex because it has been growing without much planning with a big picture in mind,' Choochuey says. 'The other day, I saw this motorbike taxi guide. Now that apps that call motorbikes or taxis are very popular, the drivers need to have a phone attached to their handles -- but Bangkok is very sunny and sometimes there is so much glare that you don't really see the screen. Do you know what the drivers do? They put a small umbrella over their phones.'
all(zone) are well known for responding to the demands of city life themselves. 'We did our first 'shophouse' transformation in 2009,' she says, 'After that, it became very common.' The shophouse is a Chinese urban design that became obsolete when people started needing to park cars. But they usually happened to be situated in great locations; rather than knock them down, all(zone) showed that, like the moped driver, the trick as to improvise.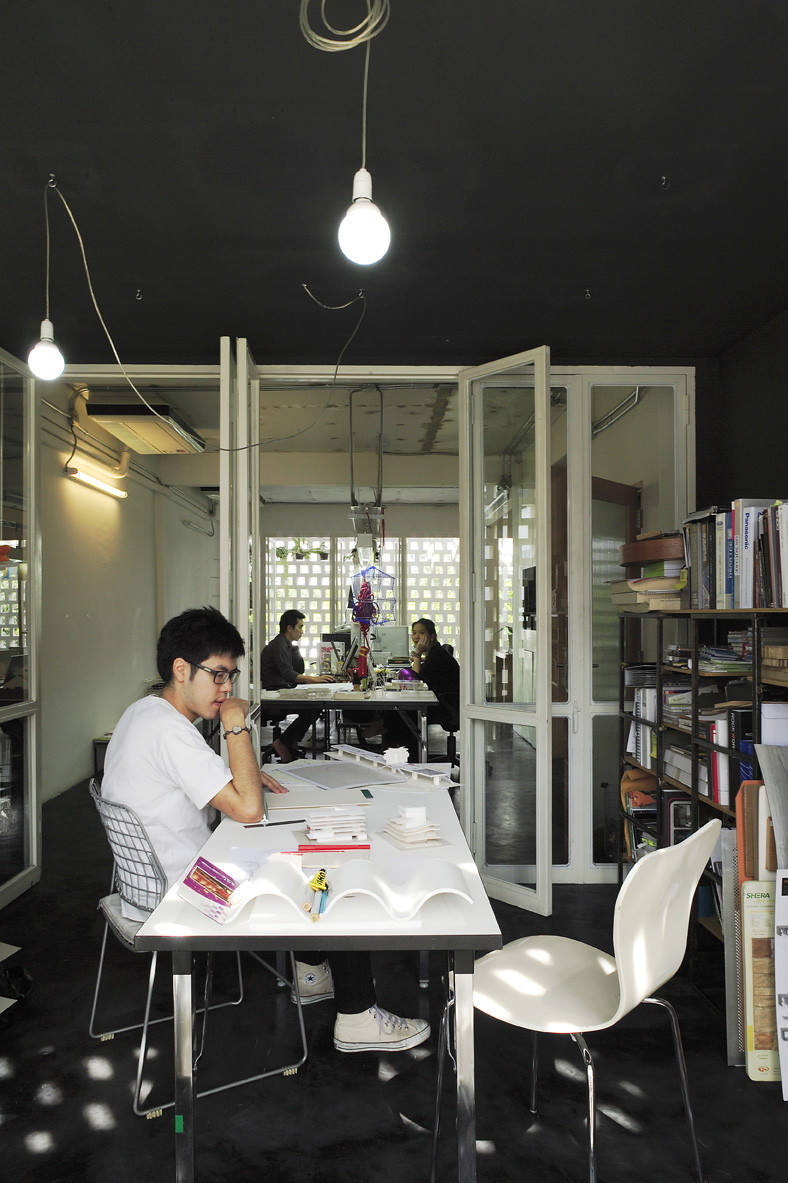 The mercurial nature of all(zone)'s practice seems encapsulated by their Light House micro dwellings, which are light in more than one sense of the word. Made from plastic-laminated plywood, this project was conceived as a forward-thinking way to 'address the problem of the lack of affordable housing in Thailand, especially in Bangkok, and especially for young people', she says. Because affordable, reasonable living conditions are not attainable for a lot of students, Choochuey says that they city is 'losing a lot of talent.'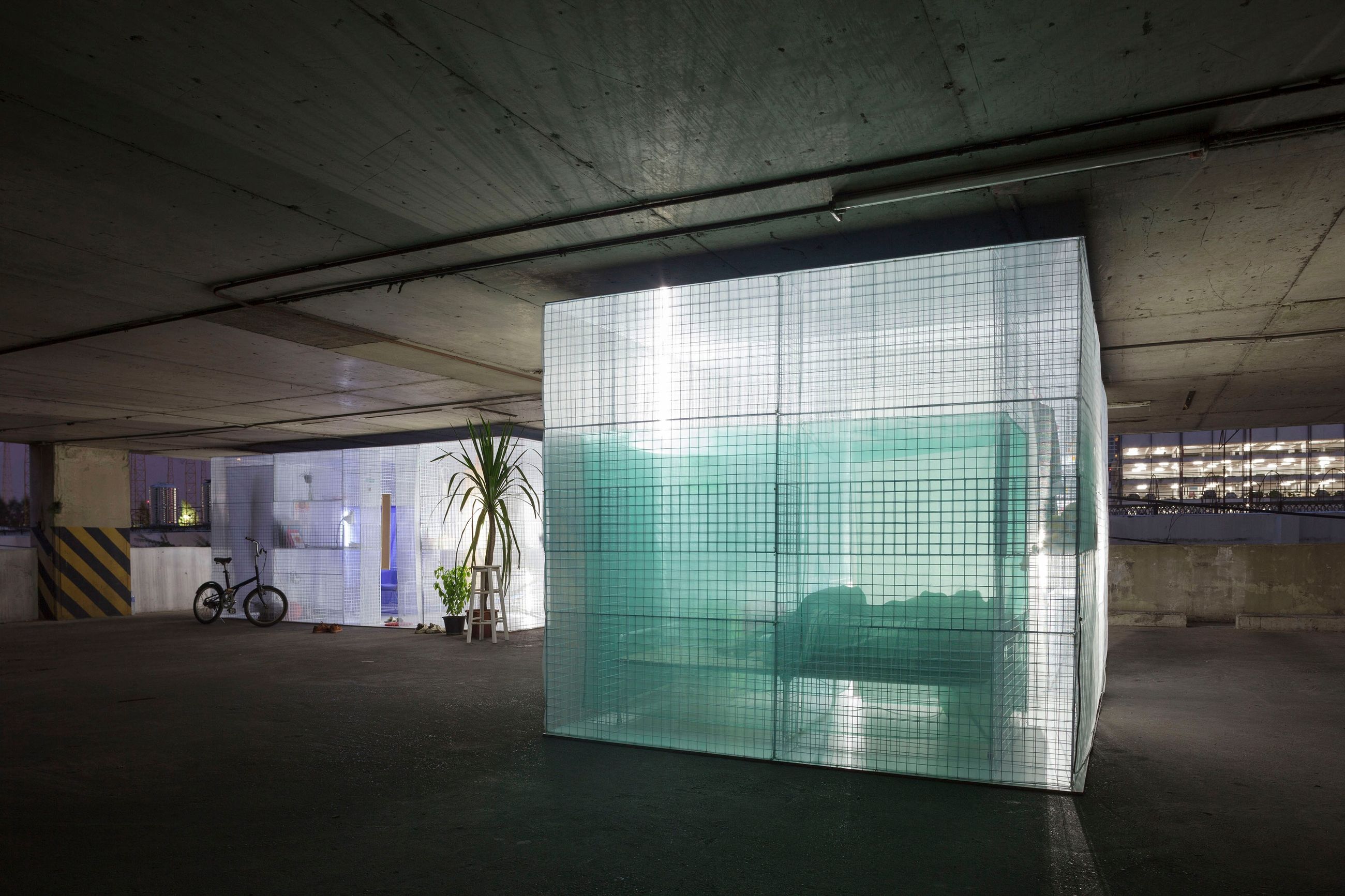 all(zone)'s approach was a hopeful one that made use of the unfinished high-rise buildings in the tropical city. 'We actually installed two units in this abandoned parking structure, and had people living there.' The subject of housing, and the housing market, can feel for many like a heavy topic, but as the resulting film from this experiment demonstrates, we human beings are incorrigible when it comes to solving problems. 'I was trying to convey the idea of being flexible,' she says: 'light is not only about the physical condition, but also the state of mind.'
By Sammi Gale