Leeroy New at the Biennale of Sydney
Leeroy New is a Manila-based artist whose practice overlaps with various creative industries: fashion, filmmaking, theatre, public installations, product design, and performance. His practice is driven by concepts of world building, myth-making, and social change and his work manifests in large-scale spatial constructions and 'otherworldly' bodies that make use of available collected materials and discards.
For this year's Biennale of Sydney – one of Australia's foremost international festivals of contemporary art – New has created two site-specific works: Balete, a sculpture made from bamboo, water containers, PET bottles, twine, bicycle wheel frames, and ribbons that wraps around the outside of the A.C.E building; and Flotilla, which presents a flotilla of boats made from recycled plastic.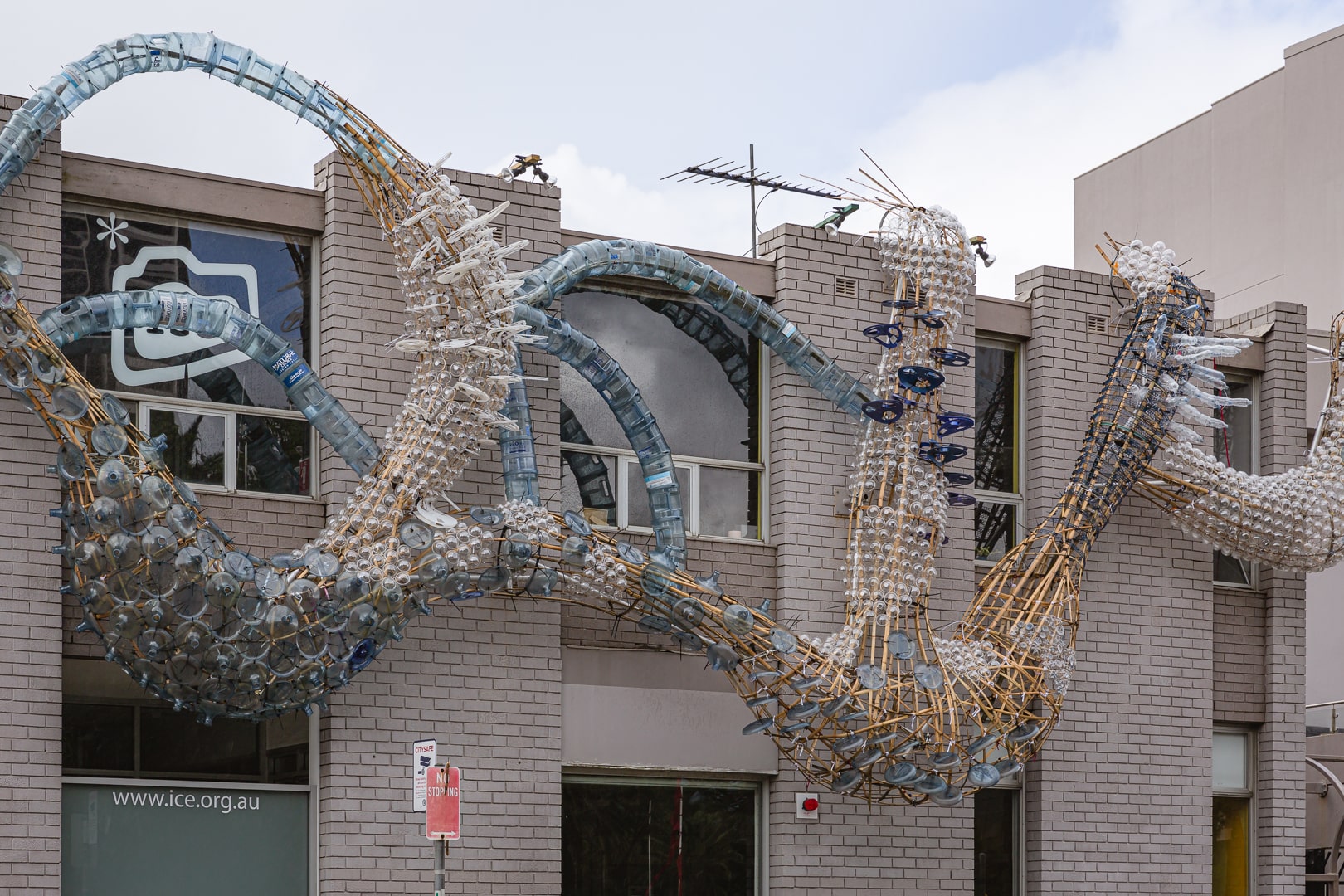 Inspired by the organic root structure of the Balete tree of Southeast Asia, there's something wonderfully organic about Balete: it's as if a plant from another planet has grown overnight, across Sydney's urban landscape. Then again, with its use of recycled plastic, the scultpure is also overtly synthetic: a reminder of the fact that waste products like plastic – which cannot decompose – are sadly melding with the natural world.
Still, New offers a glimmer of environomental hope: the work is made from recycled materials which are given a new lease of life through the artist's process. Inspired by those living in poverty in the Philippines, New borrows from the ingenuity and resourcefulness of Filipino culture, by turning leftover materials into decorative objects.
Exploring the possibility of Indigenous Filipino identities is an importnat part of all of New's work. Many of these stories and cultural practices have been buried under years of Spanish Colonialism and American Nationalism – but using fantasy and imagination, New helps to draw them out in bold and expressive ways.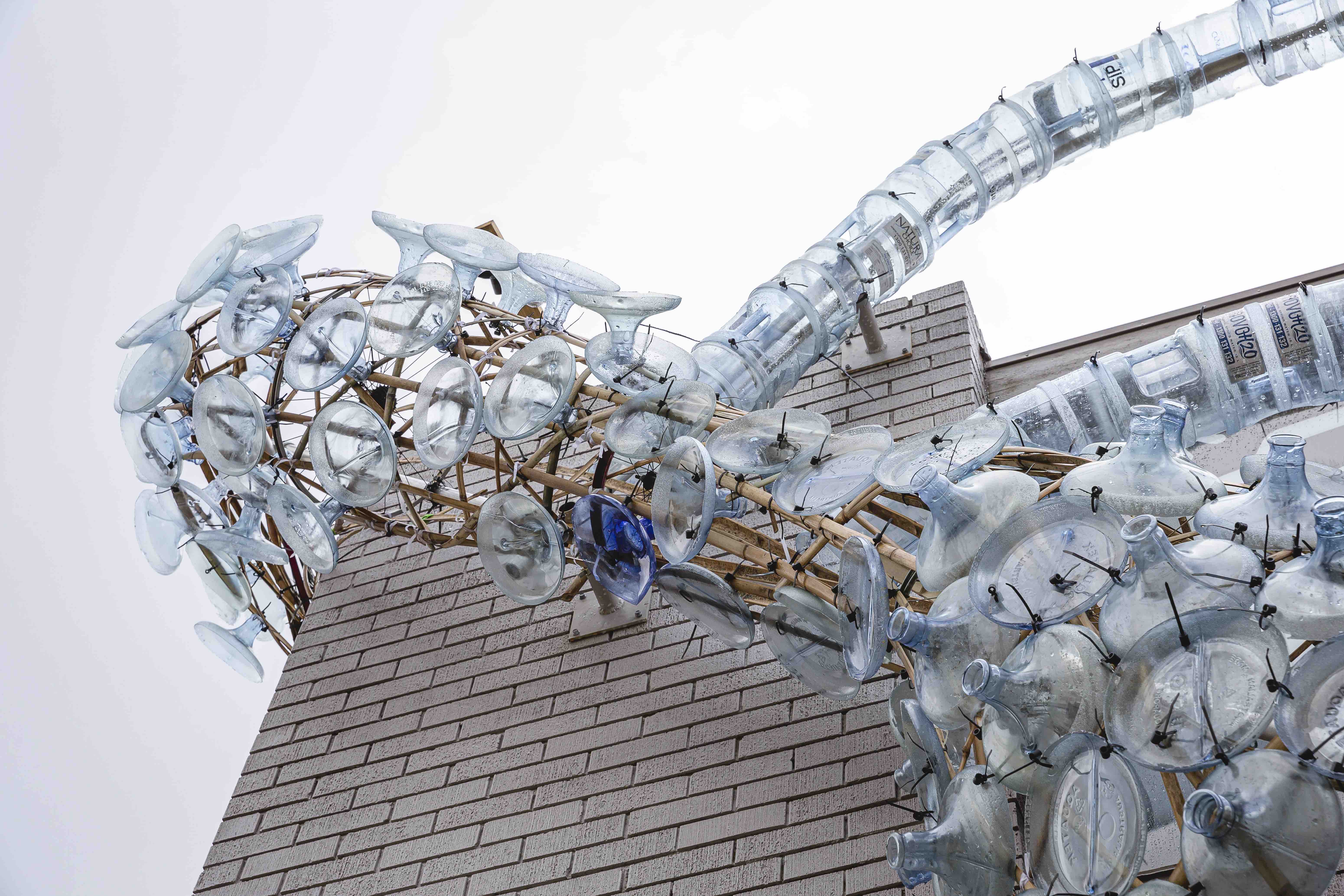 Continuing these themes, Flotilla – New's collection of floating boats, also made from recycled plastic – speaks to the nature of the Philippines as a country made up of many islands, in which water has a central place in everyday life. Once again, the forms are fantastical – part organic, part man-made – but they are also a comment on the very real pressures facing the ocean in a time of environmental crisis.