Cheering Up Architecture with Peter Cook
Visionary drawings and cities on the move
City Landscapes is a new exhibition at Louisiana Museum of Modern Art in Denmark celebrating the imaginative and colourful drawings of British architect Sir Peter Cook. Since the 1960s, Cook has had a huge influence on architects (not least Sir Nicholas Grimshaw, Cook's former student).
Peter Cook is what you might call a 'Paper Architect' – while he made his mark with projects like Kunsthaus Graz in Austria, Cook is mainly known for his theories and his vision; his drawings and collages completely reimagine what cities could be.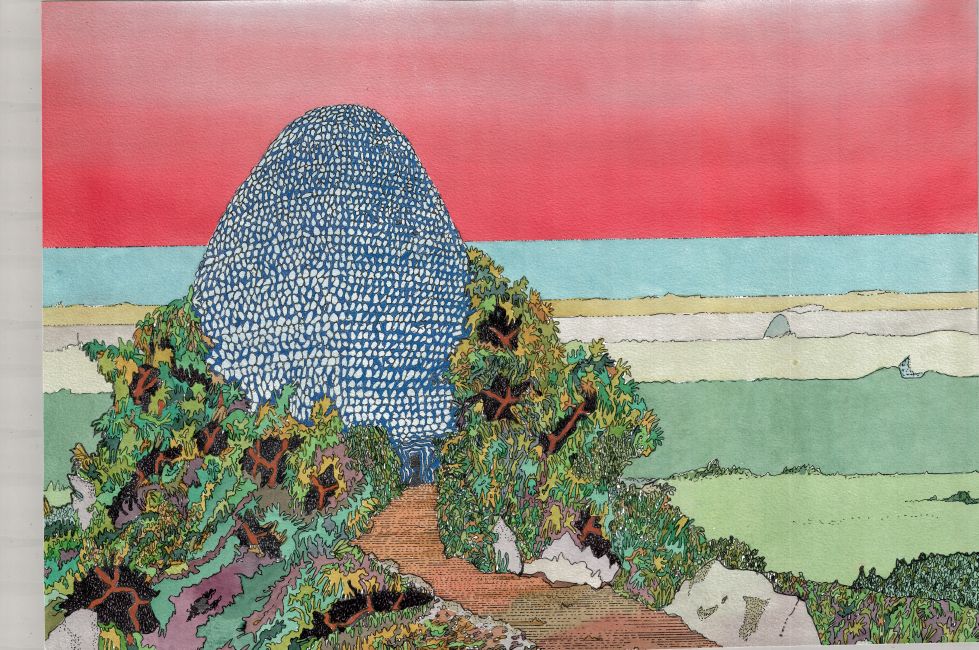 In the 1960s, Cook was part of a group called Archigram, named after the magazine they founded: 'in it, of course we had schemes by the people who had been meeting up' in 'caffs' around Swiss Cottage, London, Cook explains in a comic book about the group's origins.
But what was so special about Archigram? Surely, all architects must imagine the future in hypothetical projects and building schemes? Well, the easiest answer to these questions is to take a look for yourself. Clearly, the drawings were made in the same era as the lava lamp – consumer culture and technology were booming, countercultures were flourishing.
Clearly, the drawings were made in the same era as the lava lamp
'Why did we like Jackson Pollock?' asked American entertainer and peace activist Wavy Gravy : 'Because it was amazing! It causes synapses in your brain to loosen up.' That was what Archigram did, too – theirs were certainly schemes to loosen the synapses. The group thought that mainstream architecture had got a little dry and they were here to shake things up.
schemes to loosen the synapses
Archigram member Michael Webb, for instance, came up with the 'cushicle' and 'suitaloon'; both were vehicles that also functioned as shelter and clothing. We inhabit clothes and we inhabit cities – but only with the former do we really ask whether they fit us.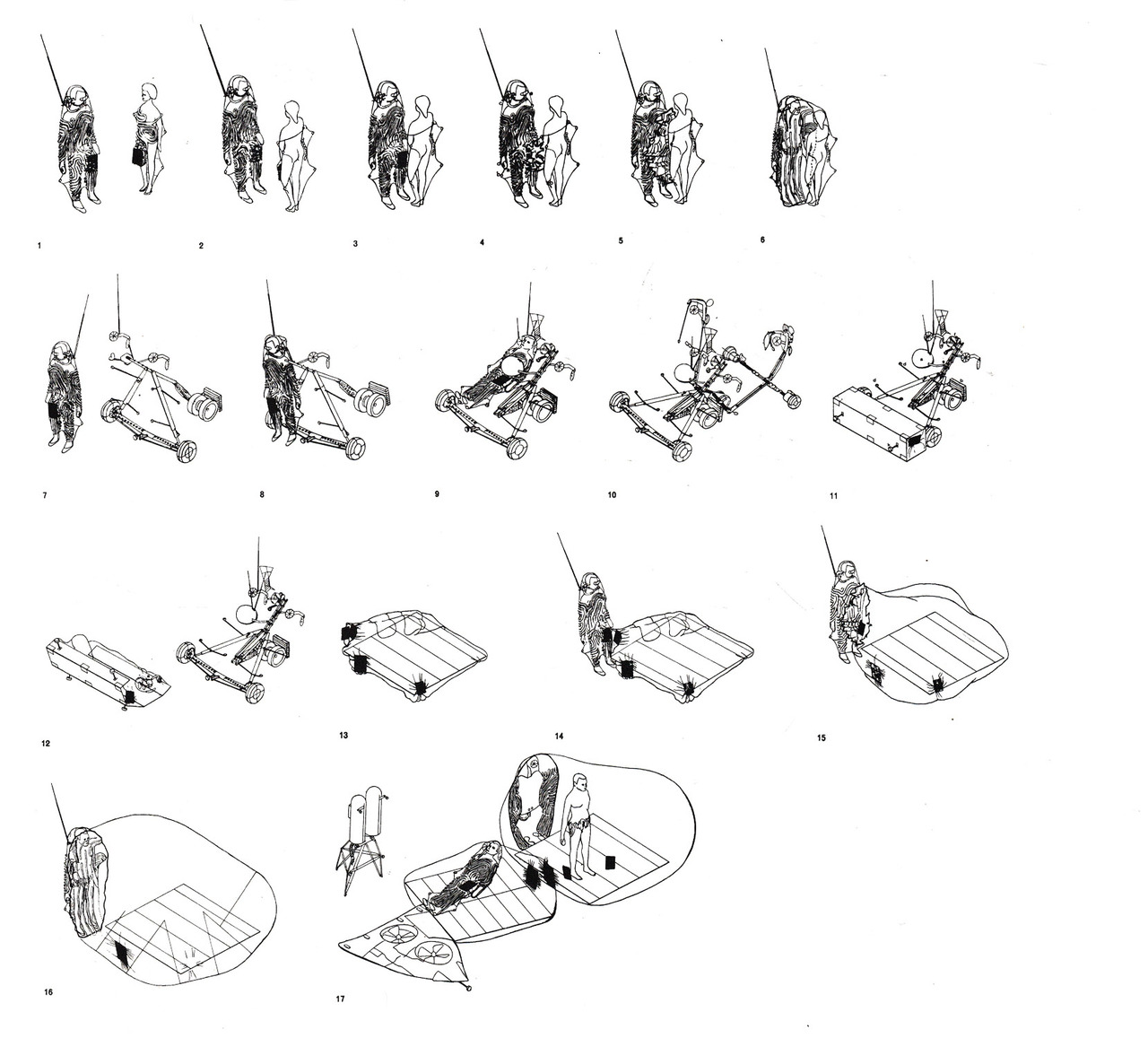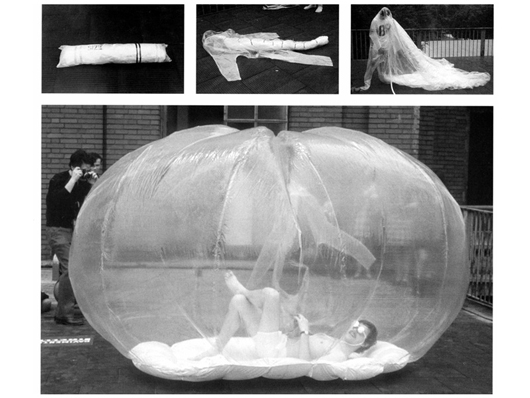 Meanwhile, Peter Cook's Instant City envisioned a way we could take cities with us: turn them into transportable pieces of kit, and tow them around on hot-air-balloons like a touring circus, so that villages could experience the cultural attractions of the big smoke.
Likewise, Ron Herron's Walking City aimed to do what it said on the tin with the help of gigantic legs that make his design look a lot like a beetle. And speaking of insects, don't some of Peter Cooks drawings of cities feel almost organic? Metamorphosis is one of the key ideas that underpins his career, and you don't have to be the nymph or a dragonfly to understand that the world is full of animals going through all different kinds of phases. As our lives change, so can our buildings.
Peter Cook – City Landscapes is at Louisiana Denmark until 8 May 2022.