Resolve Collective: them's the breaks.
For the interdisciplinary design collective RESOLVE, creativity is ever evolving - just as they are.
Working across architecture, art, engineering and technology, the team, composed of Akil Scafe-Smith, Seth Amani Scafe-Smith, and Melissa Haniff, create projects with a focus on local communities and 'using the site as a resource'. Their collaboration Common Thread with Science Gallery London Young Leaders explored the relationship between anxiety, culture, language and age. Viewers were encouraged to participate in weaving a fabric, reflecting 'the plasticity of the brain as it is shaped and reshaped over time by its environment'. Their projects put communities at the forefront and do so in an innovative and sustainable way.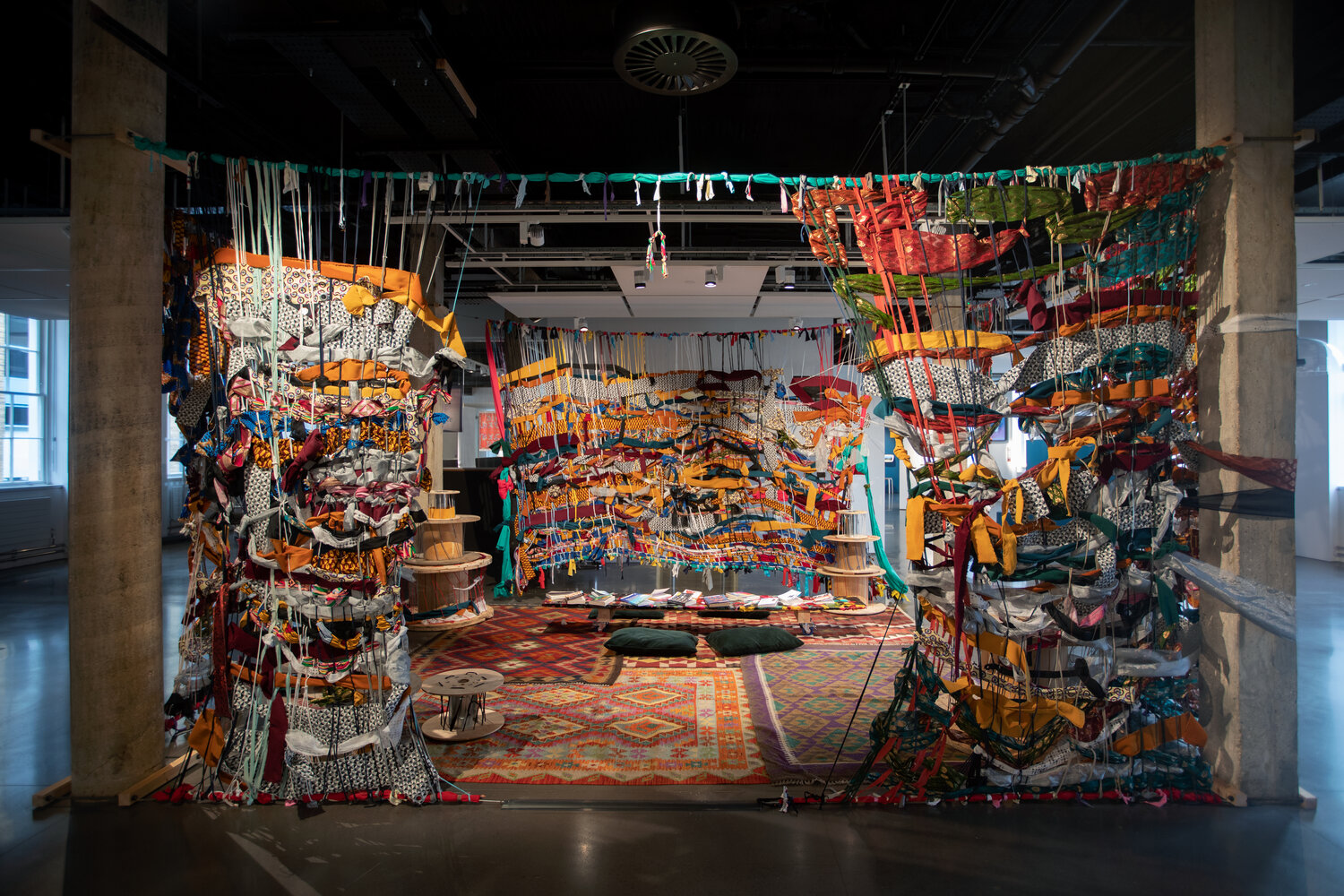 Recently opened at the Barbican's Curve, their new exhibition them's the breaks is titled with a nod to Boris Johnson's infamous P.M. resignation speech. It arose out of 'a lot of thinking around institutional critique', Akil Scafe-Smith says. Taking 'this metaphor of the cracks', or breaks from the speech, RESOLVE took ultrasonic evaluations of the Barbican's iconic concrete structures and discovered hundreds of minute cracks hidden in the walls (don't worry, the building isn't going to fall apart any time soon). But with these fissures now exposed, the collective took it upon themselves to explore what grows from the quite literal cracks of an institution.
'We thought this was a fitting way to think through this whole idea of the institutions in the country that are failing us,' he says. Yet at the same time, the exhibition asks, 'what grows from that failure?' and will generate its own ecology through a public programme.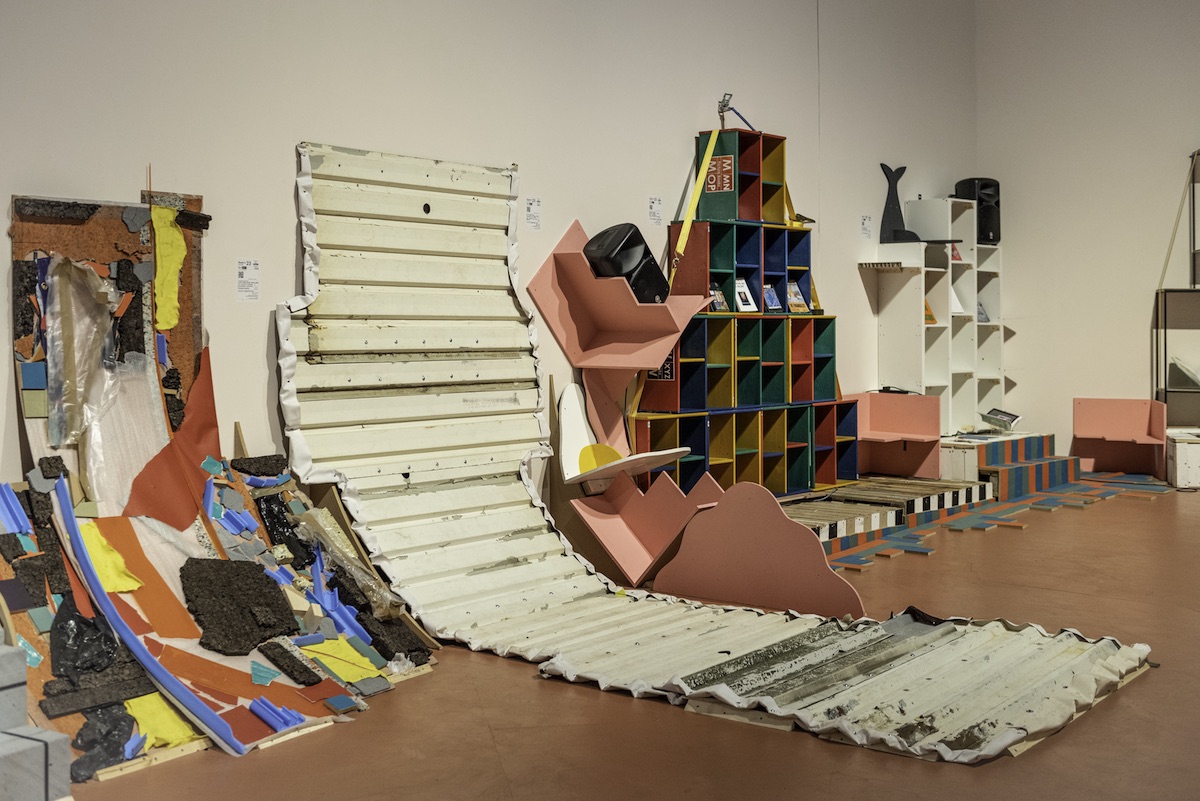 Gathering waste materials from other art institutions across the UK, including old parts of their own exhibitions, the resulting installation is a joyful culmination of found materials that actively invites viewers to participate. The space is lined with unconventional seats that echo the iconic curved wall of the venue. Each one is uniquely formed, some made from black cork from the Royal Academy, others from plastic sheets from Camden Art Centre, with a RESOLVE MAIL sticker stuck on the wall above each one, detailing the source of the material. Notes to each other written in marker pen cover the curved walls alongside printed screenshots of conversations with Barbican curators.
'This isn't an exhibition space in the sense that it represents something. Really it gives us a space to do those things, to be active,' says Akil Scafe-Smith. 'This isn't a representation of a chair; this is a chair.'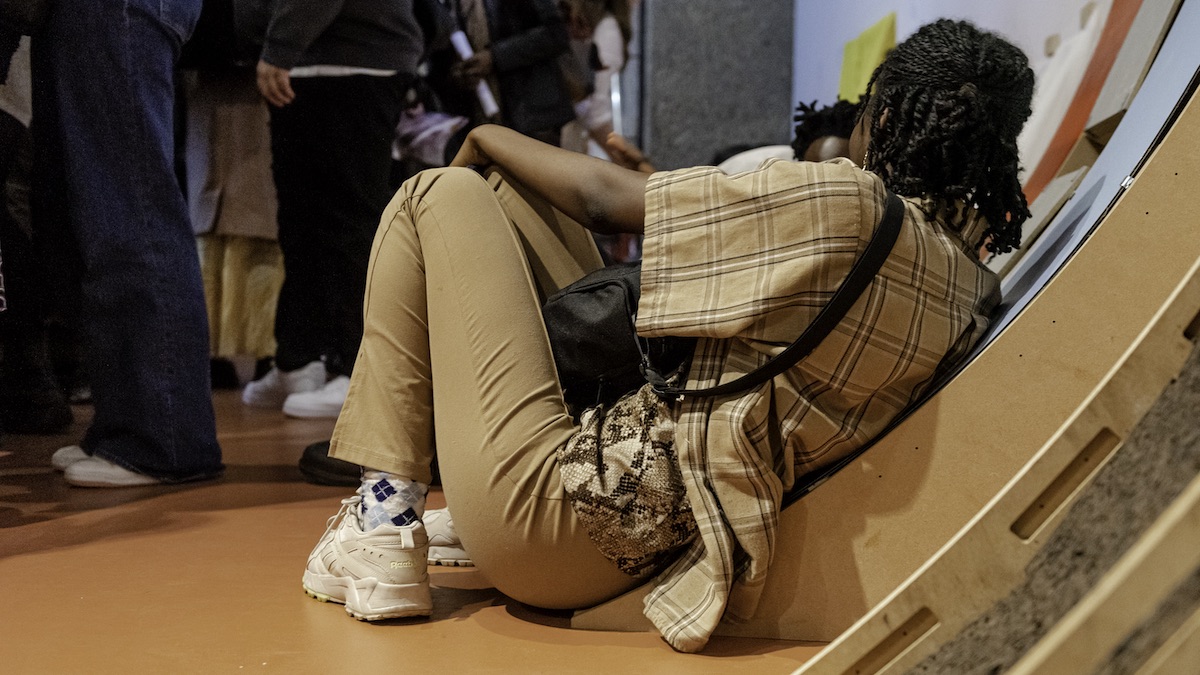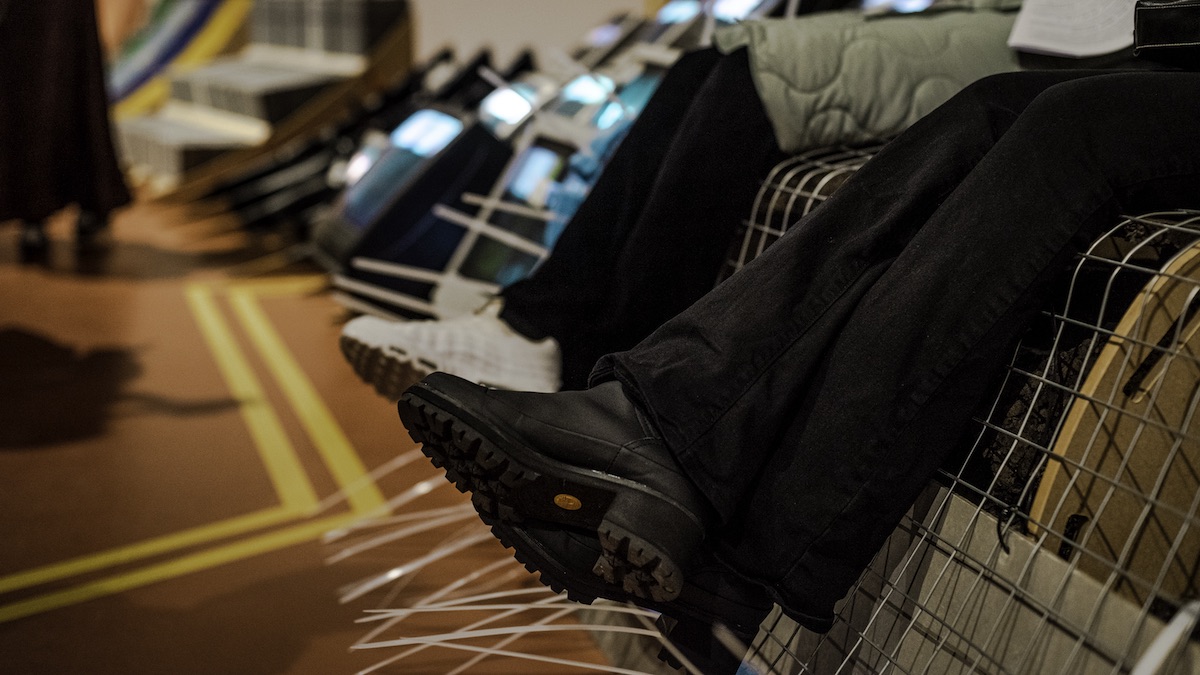 The programmatic element of the exhibition is split into four thematic 'breaks' and will feature workshops, screenings, talks and parties all centred around each theme. The first, 'I: In Which You Will Thrive', is the 'deepest' and centres around George Kafka's text of the same name, in which he investigates 'the institution of the twentieth century [as] an object'.
Through collaborating with other practitioners dealing with issues ranging from systemic oppression (Healing Justice) to DIY queer strength and hedonism (Gut Level), Seth Amani Scafe-Smith says RESOLVE hopes 'to use space as a tool to platform' and champion radical thinking, imagination, and education. In doing so, they are able to 'share space with people who don't necessarily have as much agency' in conversations around institutions.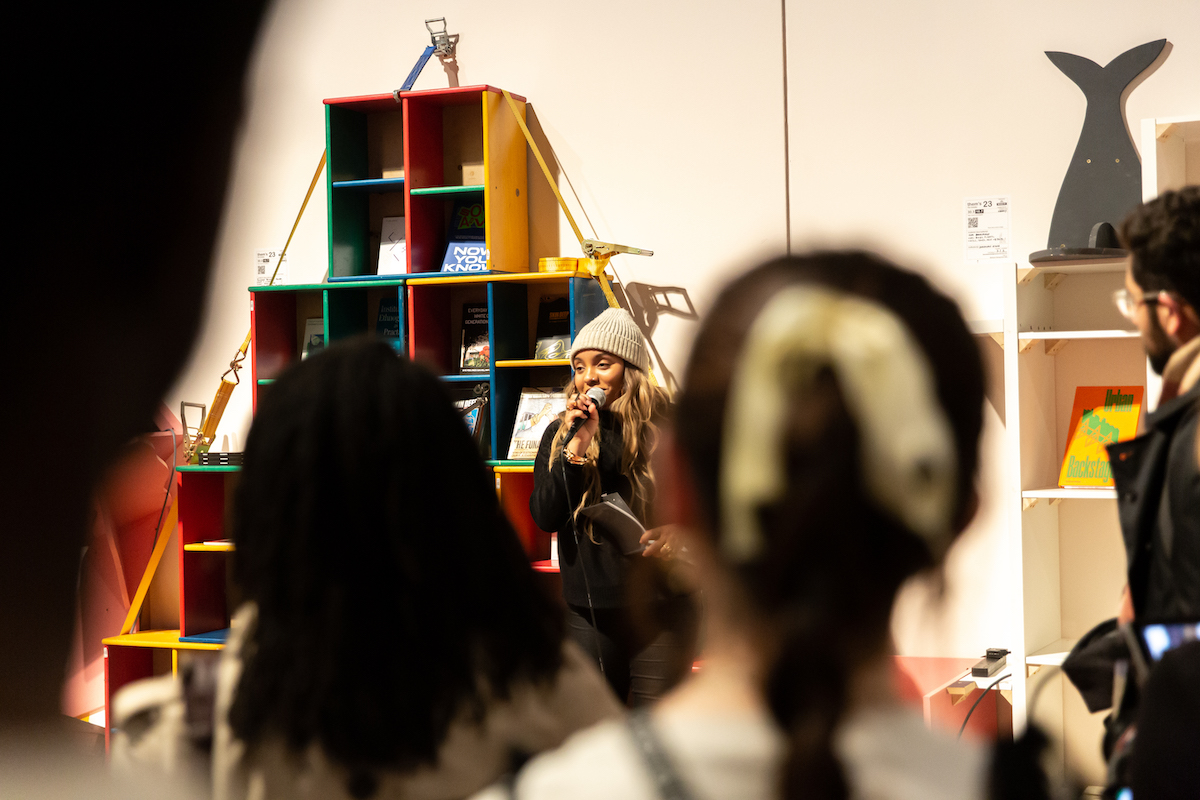 How can we invite people in the general public, as well as collaborators, to come in and help us evolve these ideas together in this space?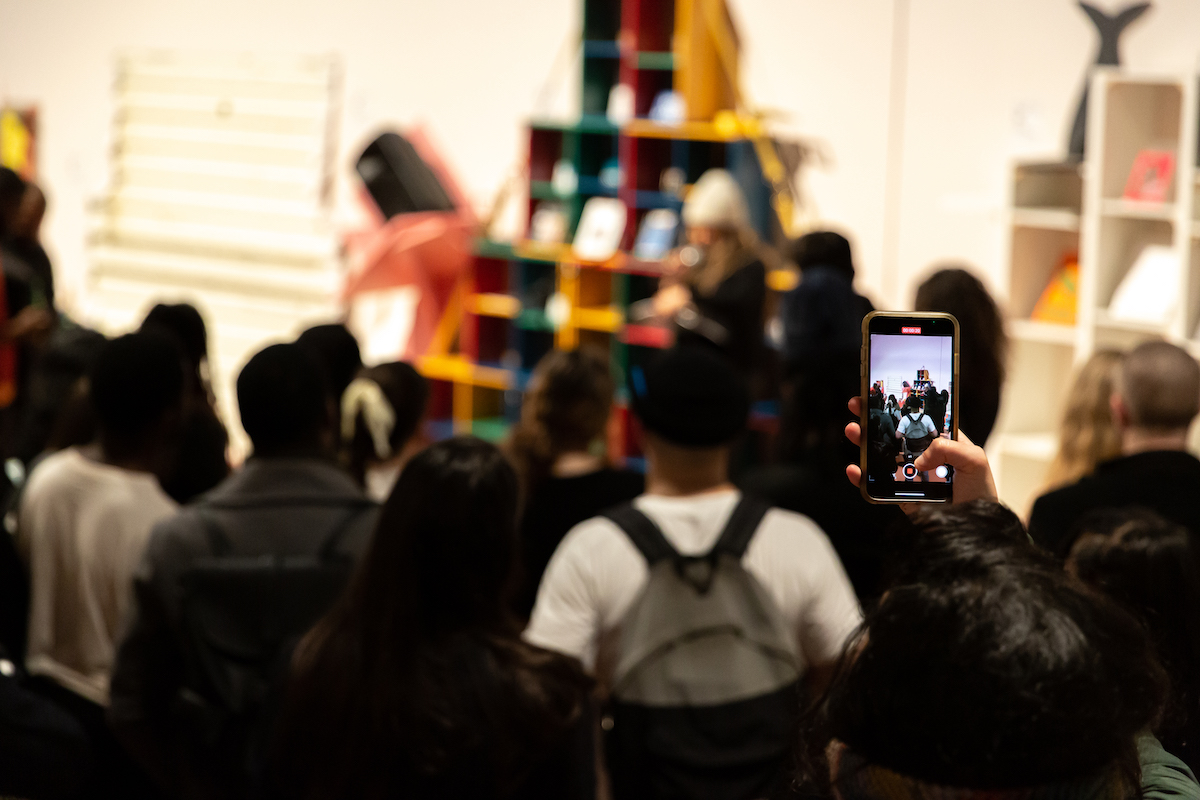 For an exhibition that is truly activated by viewers, it is only fitting that, in the end, it will be deconstructed by them. The final 'break' entitled 'IV: Barbican Closing Down Sale' will hopefully see all the materials and resources used in the exhibition, redistributed to the public.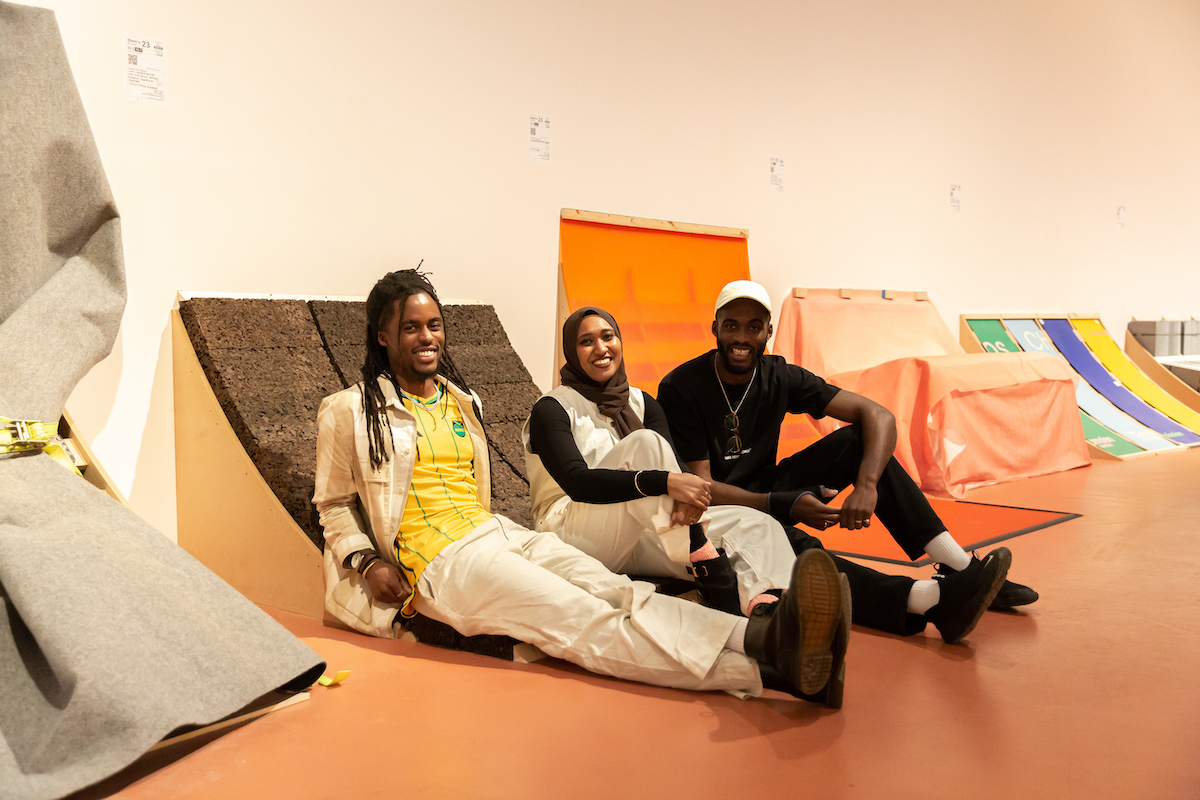 'Throughout the exhibition in the handouts that you get, you can bagsy materials. You can say, "I really love this idea of the kind of recycled ash brick from the Design Museum, I would love to take three from my garden." You write that, you email us, and then in the Closing Down Sale, you come back, we'll be playing tunes in the space, we'll be having a party and we'll give you the things.'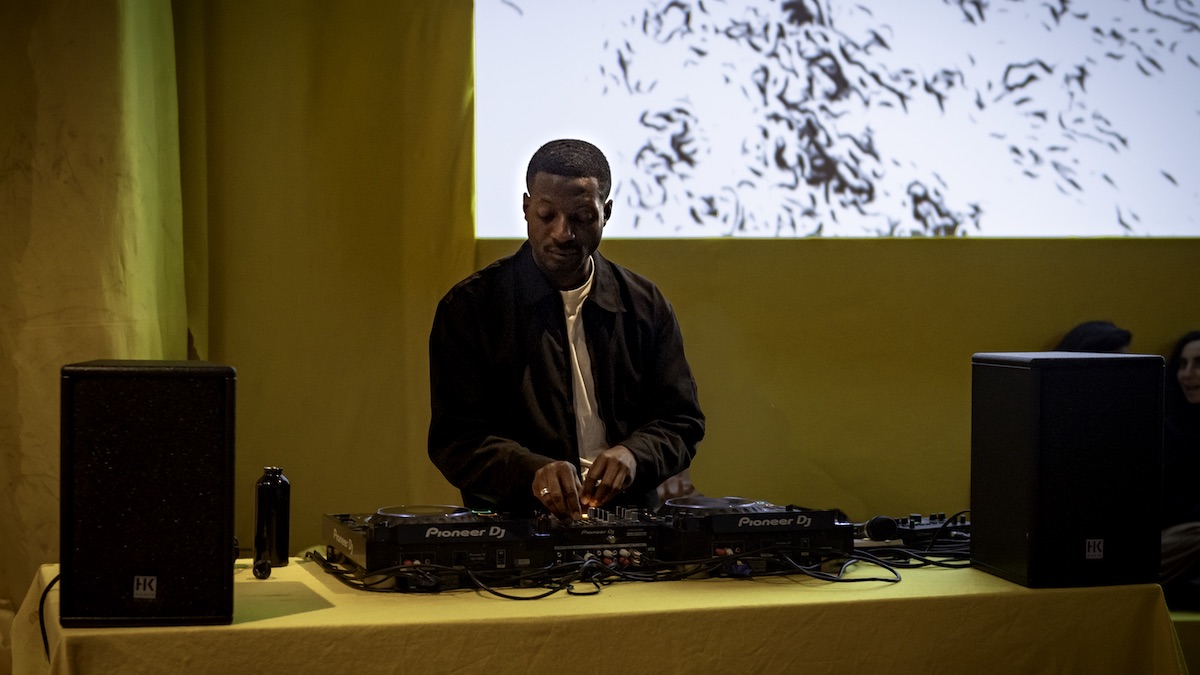 'Everything Must Go!' says Melissa Haniff. It's this spirit of celebration, education and elevation that RESOLVE Collective thrives on. For them, creativity is a shared resource that is built by communities, for communities.
'Creativity' Hanniff continues, 'is this weird, blobby, morphing thing that is quite beautiful and can spread and contracts and we can do all of these things. It's constantly evolving, as we are.'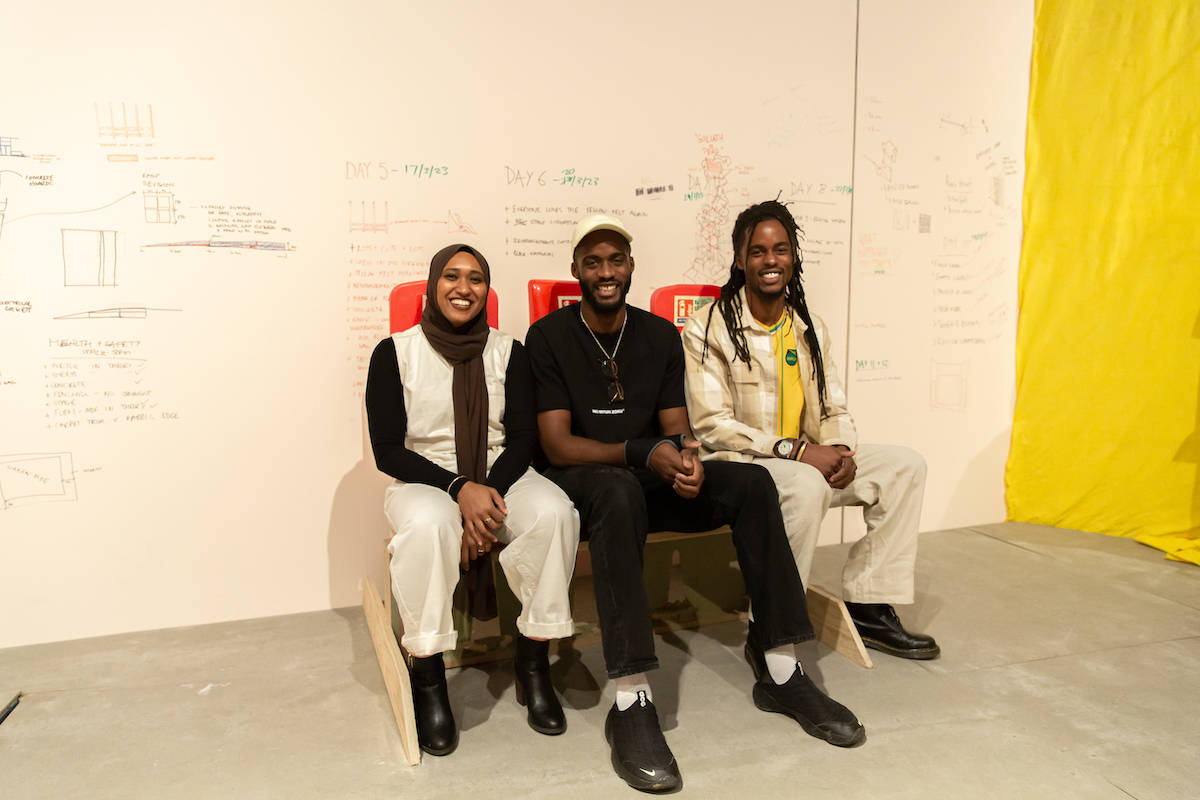 RESOLVE Collective: them's the breaks is on at The Curve, Barbican Centre from 30 March – 16 July 2023. Admission is free.
Details of the full programme will be available on the Barbican website.