Social Architecture for Education - Building for the Next Generation
A look into the South Africa Crèche build project with Grimshaw Architects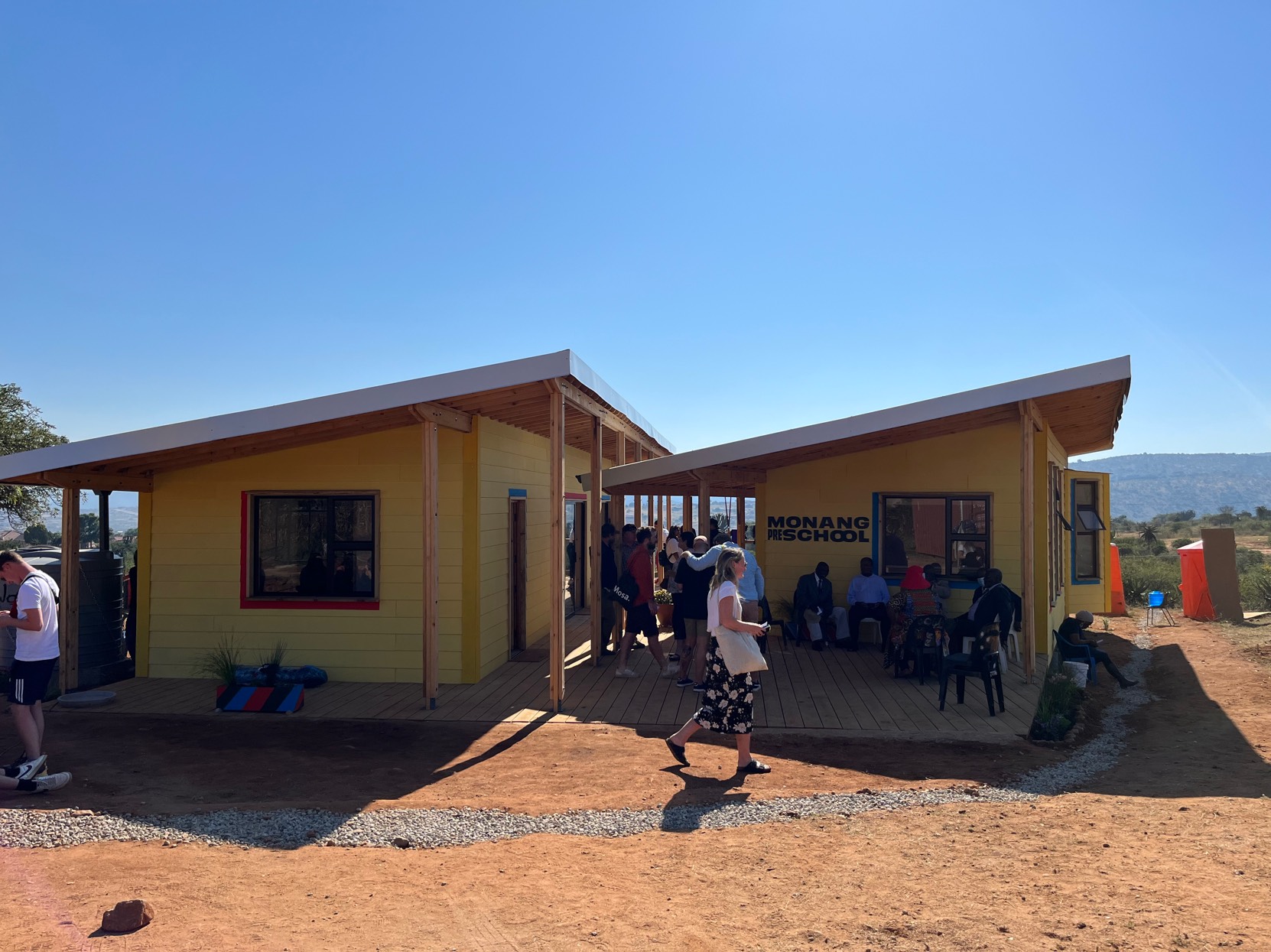 For most of us, our introduction to art and creativity begins in nursery. As young children, we spent our days playing with friends and learning about numbers, shapes and colours. For hours, we perfected our handmade birthday cards and stick figure family portraits that got pride of place on the fridge. Having a safe space to learn and explore is vital for early childhood development and should never be taken for granted.
Recently a group of young architects from the University of Nottingham took on the task of creating that safe space for a rural community in Maripathekong, South Africa. The South Africa crèche build has been part of a longstanding collaboration between the University of Nottingham Design Build Studio, Education Africa, and Thusanang Trust charities for 10 years. This year, with the additional guidance from a group of Grimshaw employees, over 40 students and staff from the university of Nottingham worked on designing and building the new Monang Preschool and Day Care.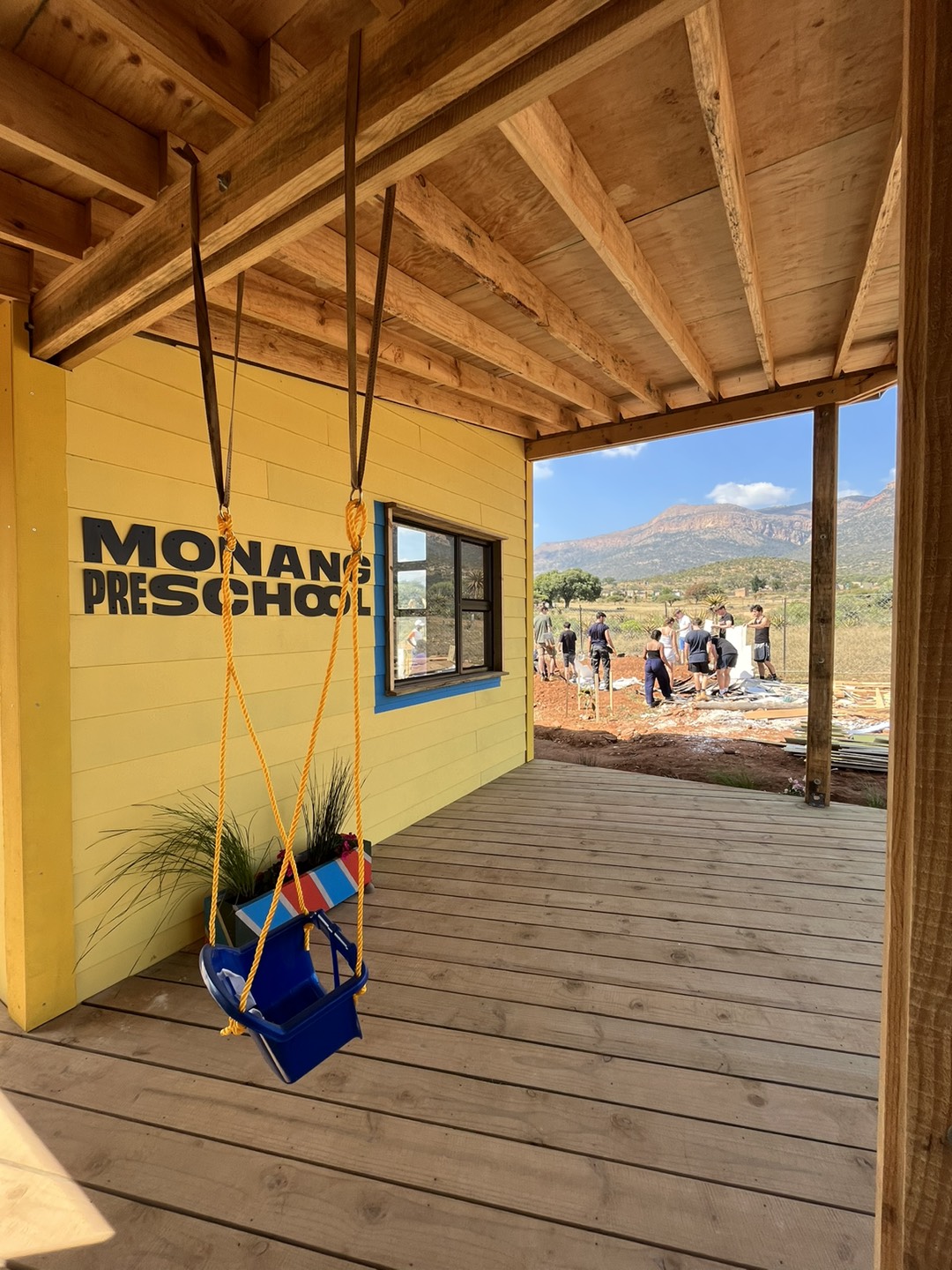 Getting the opportunity to go to South Africa and construct the student designed crèche was a unique and valuable experience not just for the students, but also for the Grimshaw volunteers. "It brings a sense of inspiration after working at a screen for a long time" said Architectural Assistant Filip Dabrowski, who helped in the first stage of the project's construction. From a bare site, the initial team used locally sourced materials to create the bones of the building, laying foundations and putting up the walls and the roof.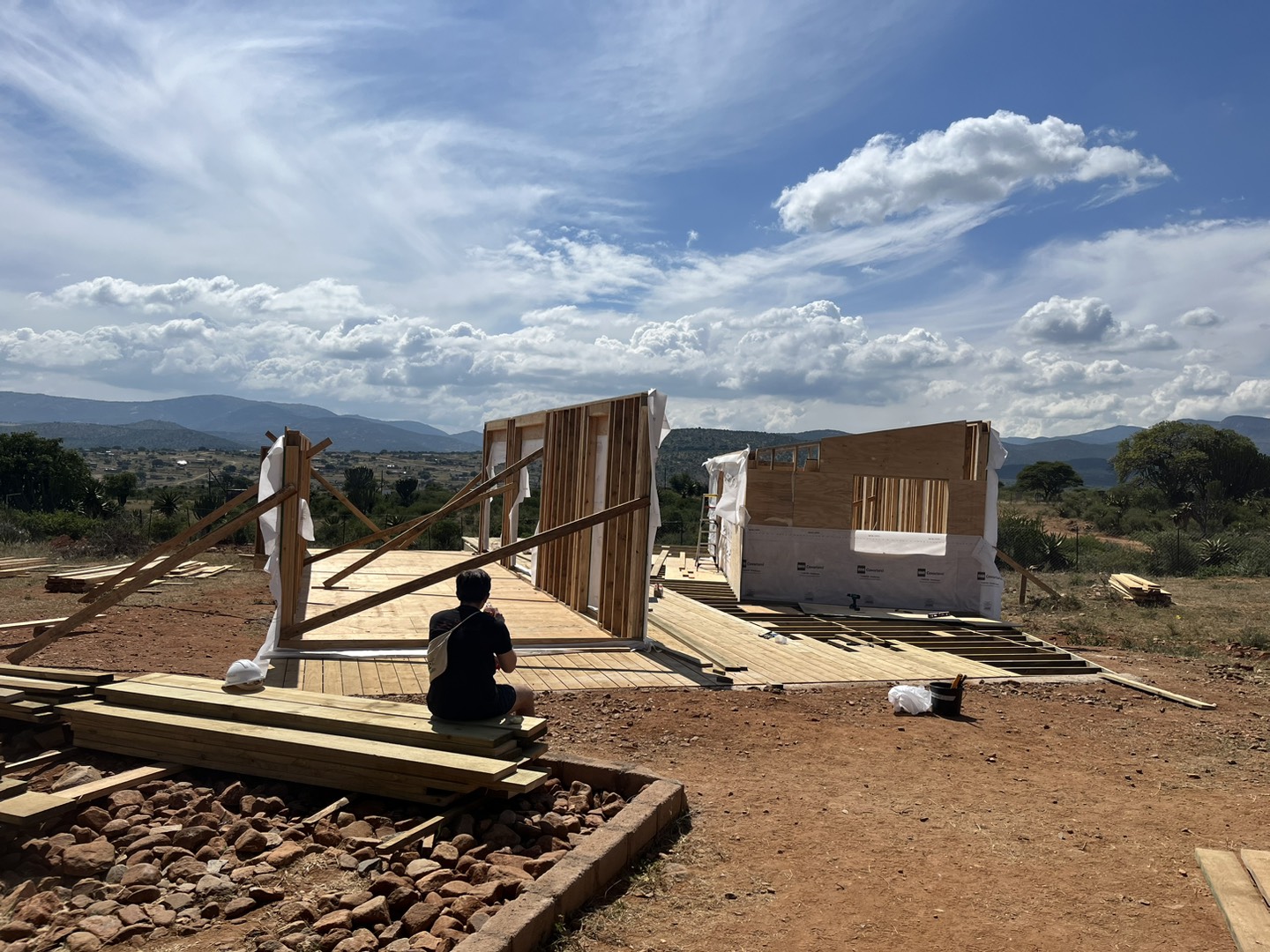 Working in this hands-on way, where 2D drawings were able to be realised as 3D structures, was a learning curve for the students and the architects alike. "A lot of the decisions had to be made on site, which was very exciting." said Filip. "You would find yourself each evening after being on site for so many hours, spending two more hours throwing designs on napkins and deciding 'Should we actually have this window here, or is this maybe too complicated?'". Although architecture is already a very detail focused profession, through this experience, where a 13mm error can stop a column from being put up, the importance in paying attention to the small details became even more emphasised.
The team was able to interact with the community that crèche was being constructed for, meeting the young kids and seeing their excitement for the project. This had a direct impact on the process, as Filip noticed, "Although you want to explore a lot of architectural ideas, at the end of the day, it is a space that people want to feel comfortable and safe in, and you need to think about it from their side, rather than from your side."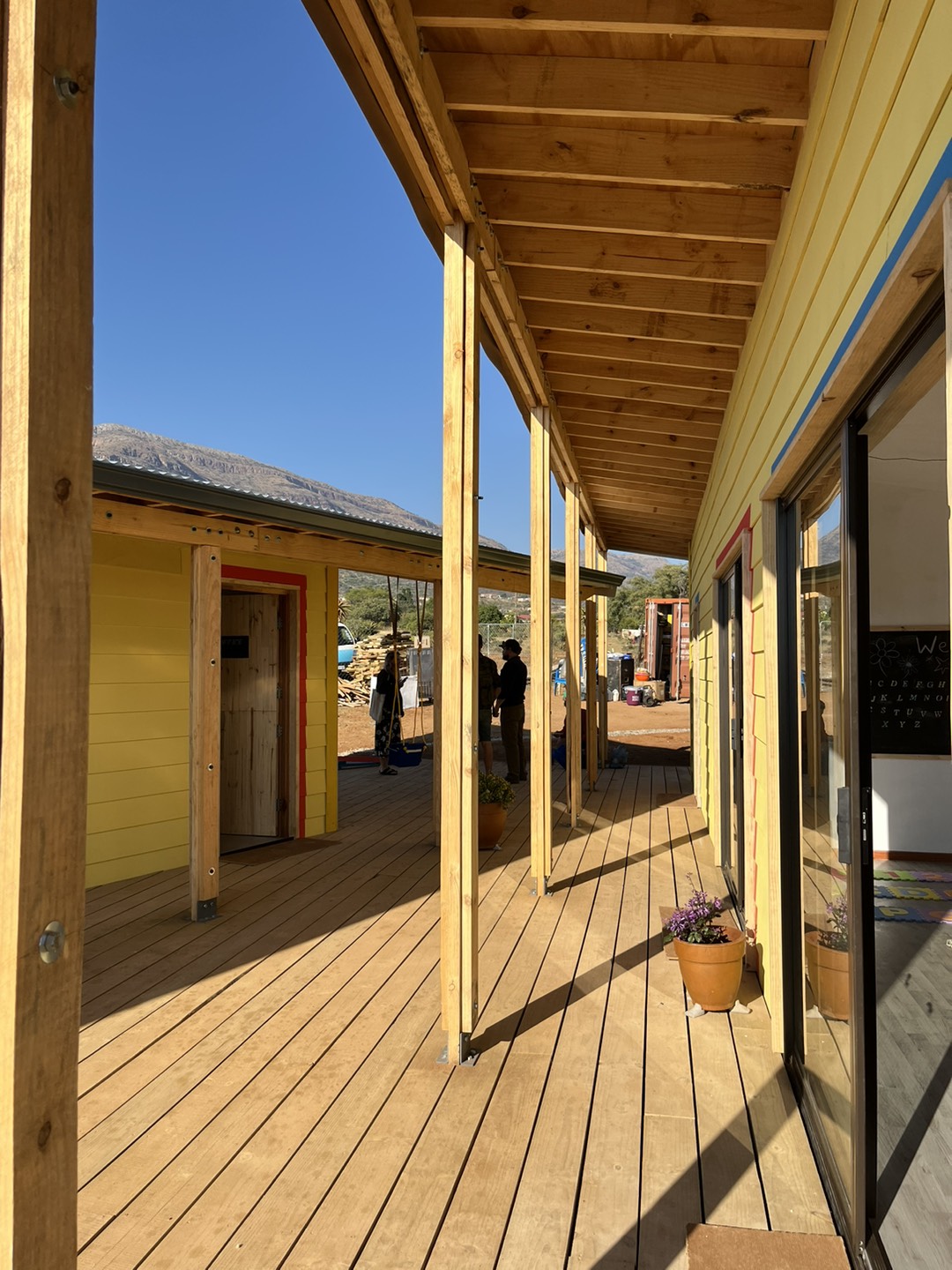 "It was just amazing to get there. I didn't know what to expect." said architect and volunteer Eleonore de Pommereau, who arrived on the site after an eight-hour bus drive from the airport to begin the second phase of the project. This phase saw her helping the students install the windows and doors of the building to make it watertight. Like Filip, she also saw the value in paying attention to details and measurements, "sometimes the measurements weren't the same and we had to adjust, so it was very much a window by window basis".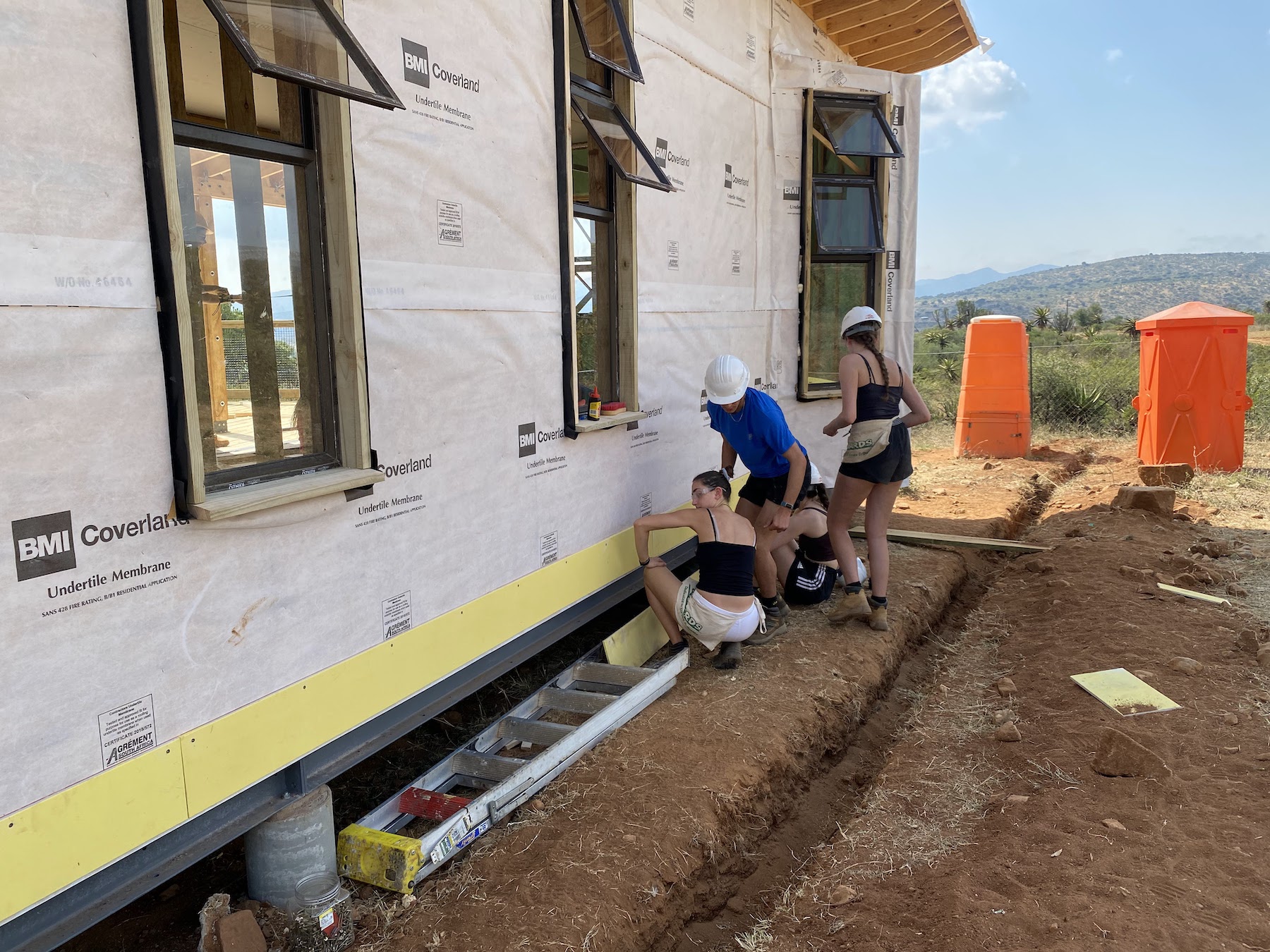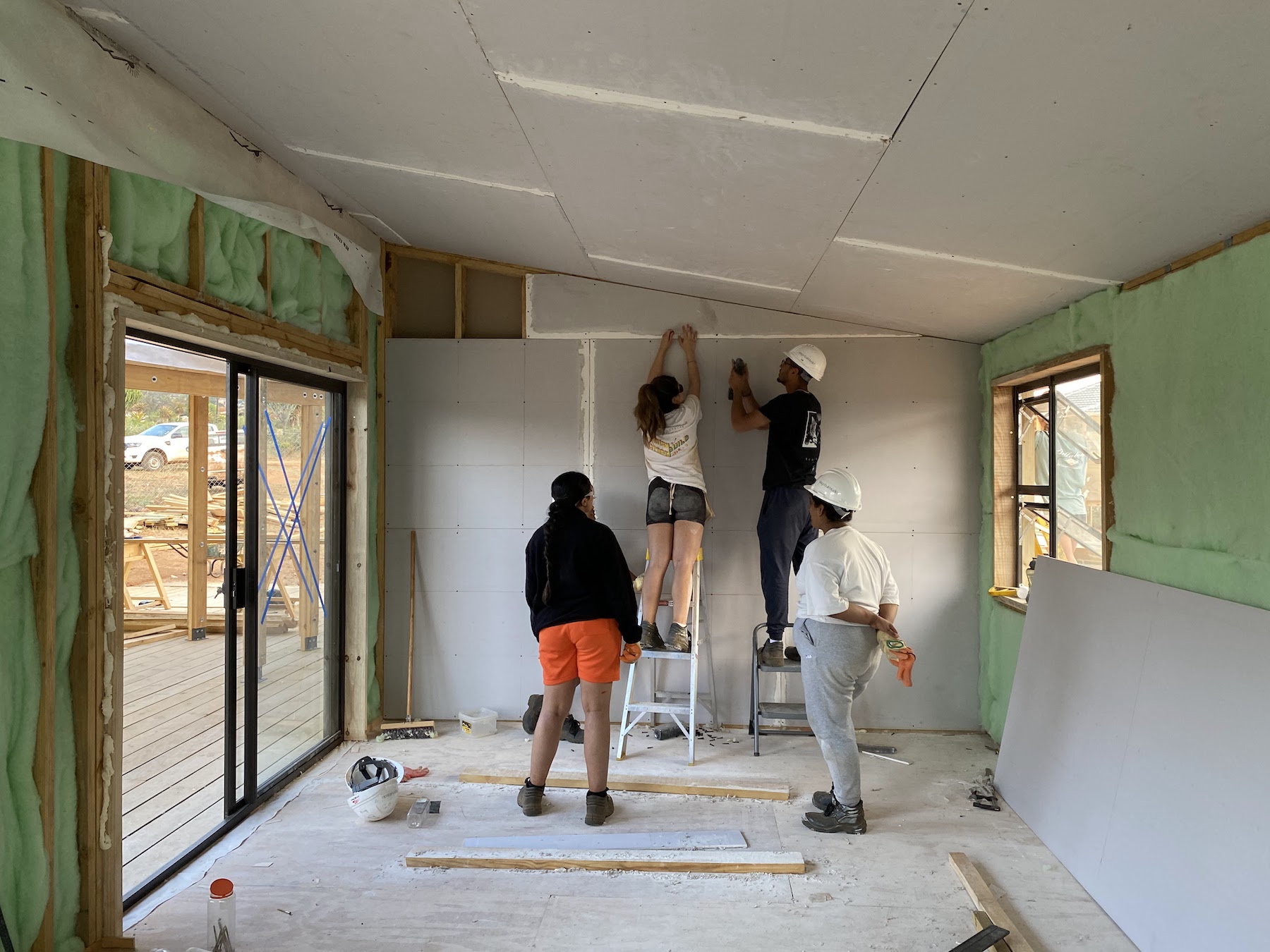 As an architect who usually works on large scale projects with timelines stretching years in advance, it was also a shock to see the speed of the process. "It felt doable, and it didn't feel like we were wasting time on useless stuff." She noted. "You have to build it within this timeframe of around six weeks. And you know that the kids are going to use the school right after you've given it to them". After the six weeks, the team had "built something meaningful and used and loved, that really changed people's lives, even if we're only talking about kindergarten". And for the Nottingham students, that experience is an invaluable aspect of their architectural education.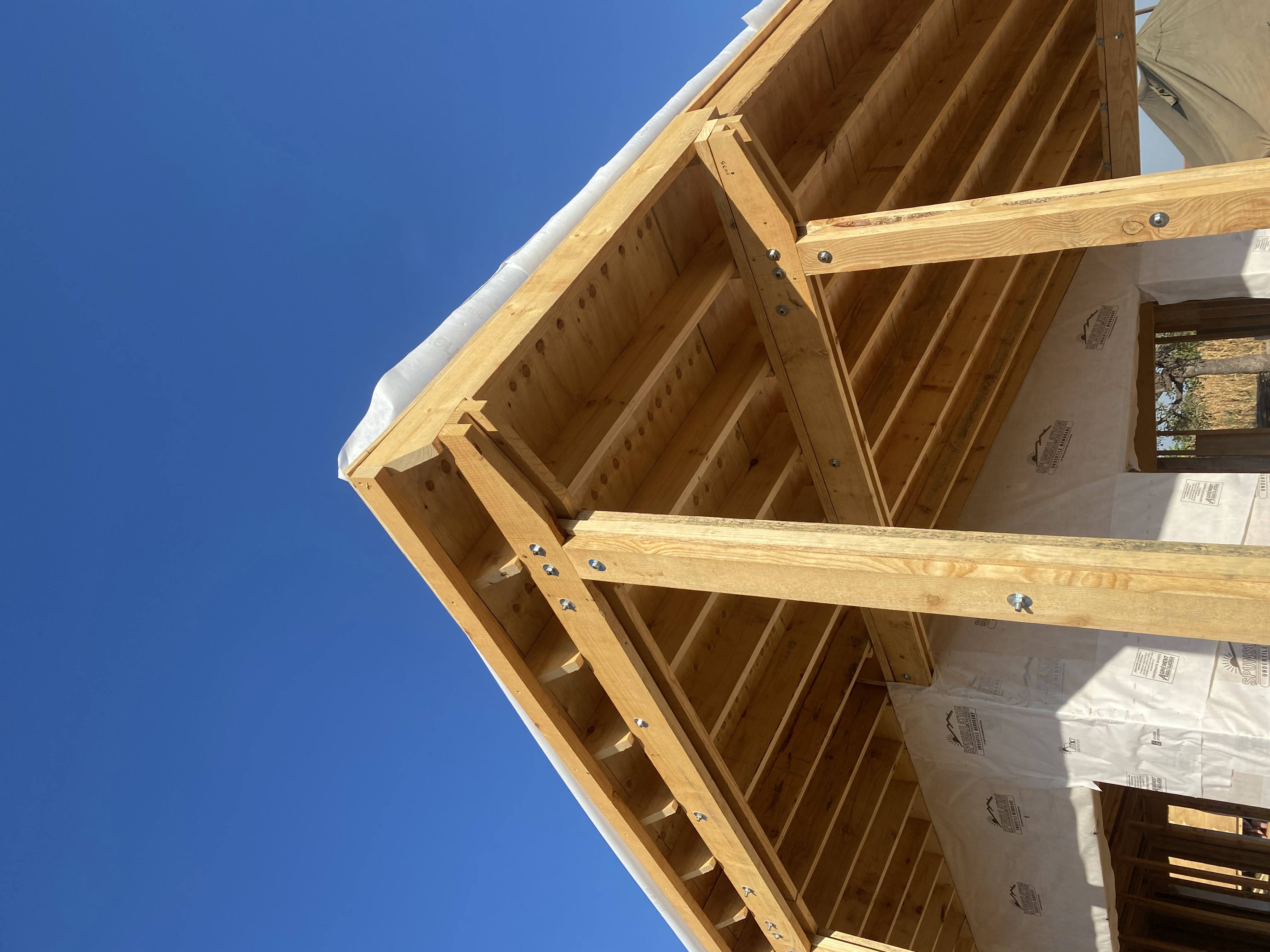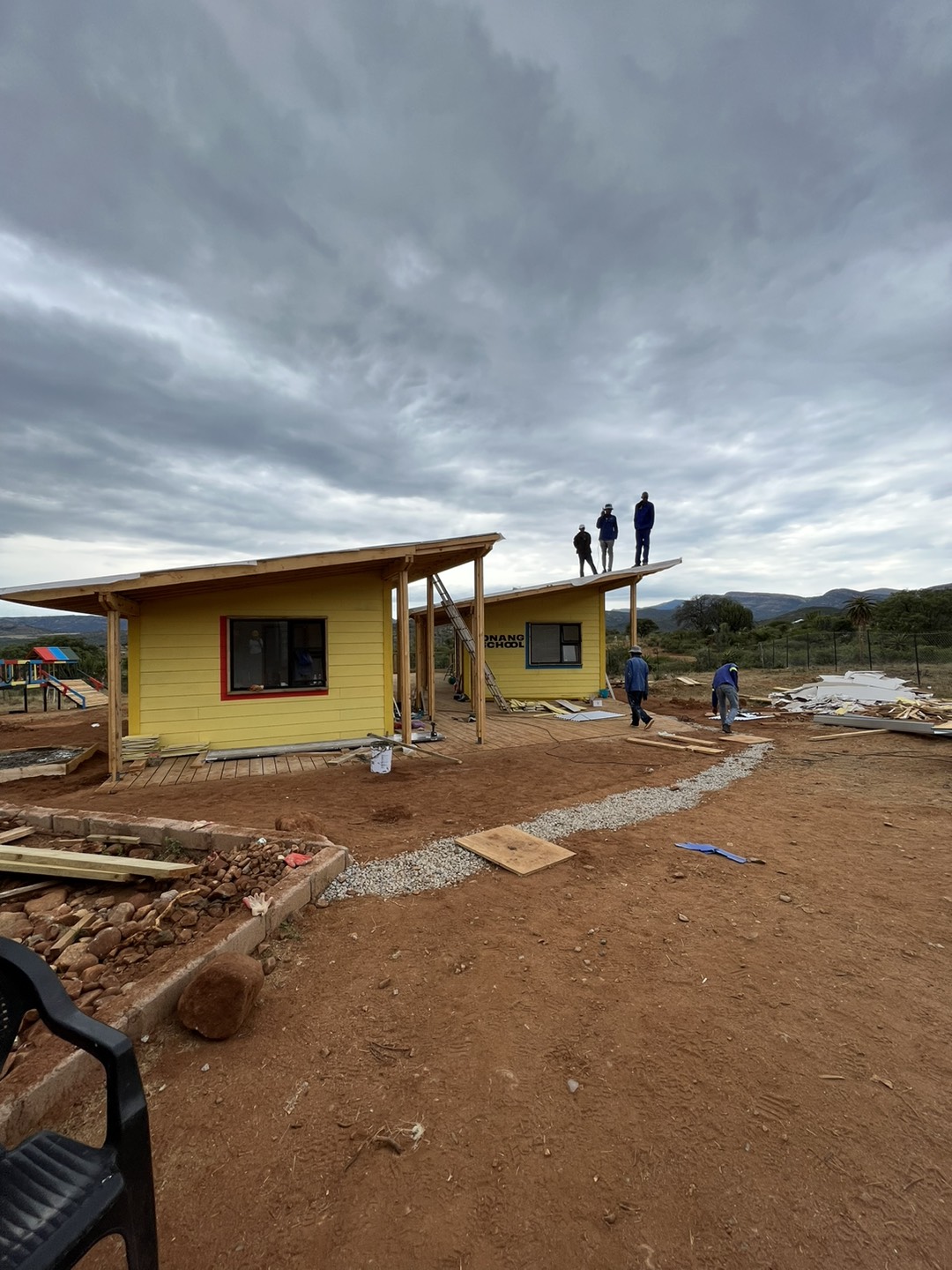 For Izak Christofides, who helped in the final weeks of the project to add the finishing touches to the building (cladding, plastering, tiling, and painting), that hands-on process of making something practical is not just a job, but a hobby. "If I wasn't an architect, I would probably be a carpenter" he said. But with this project, he was able to take a step back and act as a mentor to the students, teaching them how to cut and install tiles, for example. He learned to adapt his teaching methods for each of the students, observing their different ways of learning. For one student, "it took four or five times for them breaking something to try it my way", showing that for some, it is essential to learn from mistakes despite frustration.
Aoife O'Donoghue, who was there for the project's completion, echoed this sentiment, saying that in the process of construction, "It's never going to be completely 100% accurate. You need to allow room for error." Moreover, the crèche build was a great way to experience the full breadth of creativity that architecture affords. Aoife noticed that "a lot of the students thought creativity ends once you've finished designing". But after spending weeks on site and encountering issues that need creative and imaginative solutions due to limited resources, everyone realised that "creativity still runs through all the phases right to the end. There's not one point of the project where creativity stops and something else starts". For students halfway into their undergraduate degree, experiencing this on site was "the best way to learn", and they were "really proud to see their project from paper to being built".
Overall, not only did the experience result in an amazing new construction for the community in Maripathekong, but it also gave the students a plethora of skills to take with them into their further careers. In a final speech to the students Aoife noted that "Yes they came away with technical skills like plastering, tiling and painting" but they were also "working on site. They were communicating. They were in a big team, so it's teamwork. They were problem solving. They were motivating." And these skills are "transferable and so essential in the working environment, whether you stay on to do architecture where you go to another creative industry".